Students share their thoughts on the presidential debate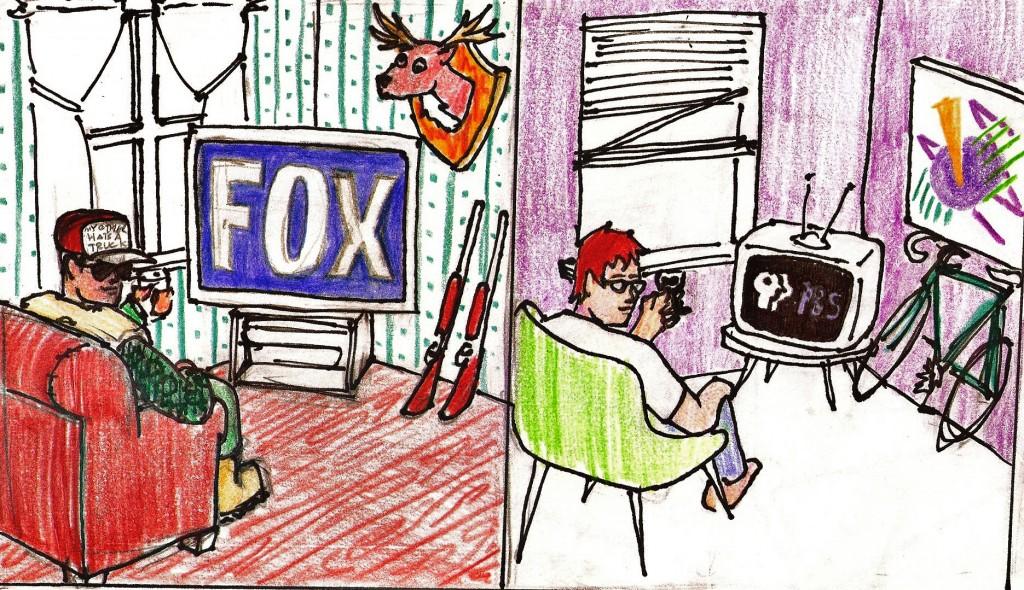 The Activity and Program Council (APC) held a debate last Tuesday night in which students discussed current political topics shortly before the Presidential debate. Approximately 60 students were in attendance and 40 stayed to watch the debate live.
"We planned on food for about 40," said Craig Flanery, a fifth-year liberal arts major who organized the event.
The watch party was a joint effort made by APC, The Associated Students (ASUM), and the College Democrats.
The night included food and drinks while offering discussions on student loans, foreign policy, health care and education.
Viewpoints from both parties were present during the discussions. Although heated topics were discussed, all students respectfully stated their opinions.
Flanery said he makes his political decisions based on the candidates and their stances, rather than political affiliation.
Junior Benjamin McLean, a Republican, said he didn't believe either candidate did  better than the other, but did have an opinion on Candy Crowley, the evening's moderator.
"Any fair-minded person could see that Candy Crowley's performance was outrageous," McLean said. "The way she butted in was outrageous. It's not the moderator's job to interpret what a candidate is trying to say. There's no doubt who Crowley is voting for."
McLean said he is a Republican because he believes in the conservative ideology. He prefers the Lincoln and Reagan types and is skeptical of both Bush and McCain.
If McLean had been present at the debate he would have asked, "What is your view on the role of government? Which functions are government's proper job and which aren't?"
Sophomore Brandon Crawford said he would have asked, "Why do you want to be president? The answer cannot be 'because the other guy didn't do a good job' or 'I want to fix America.'"
Crawford said there was no clear winner, adding that it's difficult to classify anyone in politics as a "winner."
"My biggest issue isn't financial or diplomatic, etc. It's reorganizing the United States. Fundamentally we do not have a sound way of governing," said Crawford, who is undecided on his vote in the upcoming election.