Stances on Education: Which candidates are working for educational progress?
With the cost of living and tuition rates on the rise, many students are forced to rely on student loans and other forms of financial aid. According to the Federal Reserve Bank of New York, student loan debt has climbed by $633 billion since 2003 and has become the second-highest form of consumer debt after mortgages, replacing credit card debt. Legislation that took effect on July 1, 2012 has reduced Pell Grant eligibility from nine to six years.`
Barack Obama

President Barack Obama (D) nearly doubled the amount of money that goes into the federal Pell Grant program, from approximately $19 million in 2009 to a projected $36 million in 2013, according to his website.
Next year roughly 10 million students are expected to receive Pell Grants.  Obama fought to prevent increases in student loan interest rates and capped loan repayment at 10 percent of total income.
He also started the "Race to the Top" initiative, which is a $4.35 billion contest held by the U.S. Department of Education to spur innovation and reforms in state and local education.
Obama has also pledged to invest in community colleges and assist veterans in receiving a college education and finding work upon returning home.
Mitt Romney

Mitt Romney (R) plans to reform higher education by "strengthening and simplifying the financial aid system, welcoming private sector participation instead of pushing it away and replacing burdensome regulation with innovation and competition."
Romney believes President Obama's educational reforms have been inefficient and require extensive revision.
Romney believes issues with education are best dealt with at the state and local level. For elementary and secondary education, he plans to "allow low income and special needs students to choose which school to attend by making Title I and IDEA funds portable, providing incentives for states to increase choices for parents and develop quality alternatives, build on the success of effective charter and digital schools and expand the DC Opportunity Scholarship model to serve as a model for the nation."
Emanuel Cleaver II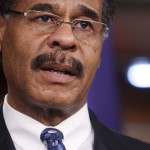 Emanuel Cleaver II (D) has served as the District 5 U.S. Representative of Missouri since 2005. Though Cleaver has not specifically addressed his stance on continued funding for financial aid and student loans,  he has supported several bills supporting increased funding for education in the past.
In 2011, Cleaver voted for putting $25 billion toward elementary school repairs and renovations.
In 2009, he voted "yes" on providing $40 billion for green public schools, and in 2006 he voted "yes" on $84 million in grants for African American and Hispanic colleges.
Jacob Turk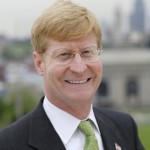 Jacob Turk (R) has run against Cleaver for the District 5 U.S. Representative of Missouri in every election since 2006, but has been unsuccessful.
Turk is not a career politician, but rather considers himself an "ordinary man." Turk has not taken a stance on funding for education, but strongly believes the government should crack down on illegal immigration.
He is pro-life, against gay marriage, against the Affordable Healthcare Act and plans to cut both personal and business taxes.
Claire McCaskill
Claire McCaskill (D) has served as a U.S. Senator of Missouri since 2006.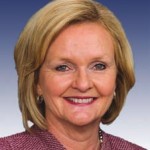 McCaskill supports increased funding for elementary, secondary and higher education, as well as full funding for students with disabilities.
In 2008, McCaskill voted for the Higher Education Opportunity Act, which provided an increase in Pell Grants and $3.84 million in grants to support work-study programs.
McCaskill also voted for the American Recovery and Reinvestment Act, which saved and created over 8,000 school jobs in Missouri.
McCaskill believes in loan reform and that the government should make college more affordable.
Todd Akin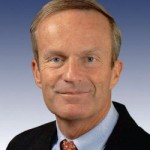 Todd Akin (R) has been the U.S. Representative for Missouri's 2nd Congressional District since 2001. In the upcoming election, Akin will challenge McCaskill for the Senate seat.
Akin does not support federal government funding for education, and believes education is the responsibility of parents, teachers and local communities.
In 2009, Akin voted against providing $40 billion for public schools, and in 2007 voted against providing an additional $10.2 billion for federal education projects.
Akin believes the federal government has no business with the student loan market. According to the politician's website, Akin has stated, "It is absurd that our tax dollars go to fund a federal education program that is currently spread over 39 federal agencies, costing upwards of $120 billion each year."