Theatre Department petitions chancellor to abandon UMKC name change proposal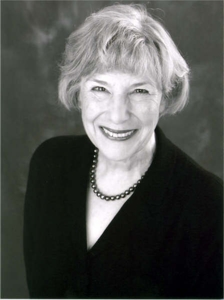 A petition urging Chancellor Leo Morton to drop the UMKC name change proposal has received 104 signatures, including all but one faculty member of the College of Arts and Sciences Theatre Department.
Dr. Felicia Hardison Londré, Curator's Professor of Theatre, is the driving force behind the petition.  Londré, who has been at UMKC since 1978, worked with colleagues to draft a petition that challenges many of Morton's points in support of a name change.
"I think the Chancellor will listen if a lot of people don't want a name change," said Ron Schaeffer, professor of theatre in stage management and a UMKC alumnus.
The petition contends that a name change would dramatically decrease the credibility of the UMKC professional theatre training program, nationally recognized for excellence.
"It [UMKC] is something that is proven, trusted," Londré said. "If you change the name, you have to start at zero.  We'd have to buy trust all over again."
The petition states, "The existing name already has 'Kansas City' as an integral component of the name The University of Missouri-Kansas City," and claims that downsizing the name to the city alone is a "spurious" argument.
Morton has pointed out that about 70 percent of students entering UMKC are from the Kansas City metro, and that 75 percent of graduates stay in the Kansas City region.  Much of the initiative is to increase local support and undergraduate enrollment.
However, According to a Kansas City Star article by Mará Rose Williams in August, "The University of Missouri-Kansas City has seen a 12.6 percent increase this year in applications from out-of-state students, not including those students from nearby Kansas counties."
Out-of-state enrollment at UMKC has grown from 14 percent to 33 percent during the last 10 years.
"The name change has to be perceived nationally.  They need to look at the national scope of what a name change does," Londré said.
Schaeffer believes a name change will hurt the national reputation of UMKC, especially the theatre program.
"It's not good for recruitment," he said.  "We have a reputation that has been built up over a long period of time.  Nobody will know who we are. We have the benefit of being part of The University of Missouri.  University of Missouri is a big deal nationally.  University of Kansas City is a big deal, in Kansas City."
Tom Mardikes, Theatre Department chair and professor of sound design, is the only Theatre Department faculty member who did not sign the petition.  He approaches the controversy differently than his colleagues.
"I respect and admire my colleagues tremendously," Mardikes said. "This [the petition] is their opinion.  Usually we're [of] the same mind."
Mardikes has a different history with the university than his colleagues.  He is from Kansas City.  His father received his degree from the University of Kansas City, and Mardikes even has a pennant hanging in his office from 1963.
"I'm in favor of UMKC having an identity," Mardikes said.  "It'd be for the benefit of UMKC to have a more identified affiliation to the region instead of the state."
Along with the petition, John Ezell, the Hall Family Foundation Professor of design, sent a letter to the chancellor addressing his concerns:
"We are reminded that the Latin motto of UMKC- salus populi suprema lex esto– "let the welfare of the people be the supreme law" refers to ALL of the people of the State of Missouri—north, south, east and west not only to those of us residing on the state line."
Londré said she is hopeful that the petition will gain support.
"I'm optimistic enough to think reason will prevail, a cosmic justice, ultimately right will triumph over wrong," Londré said.