Dec-a-Roo :Students show artistic prowess in cutout decorating competition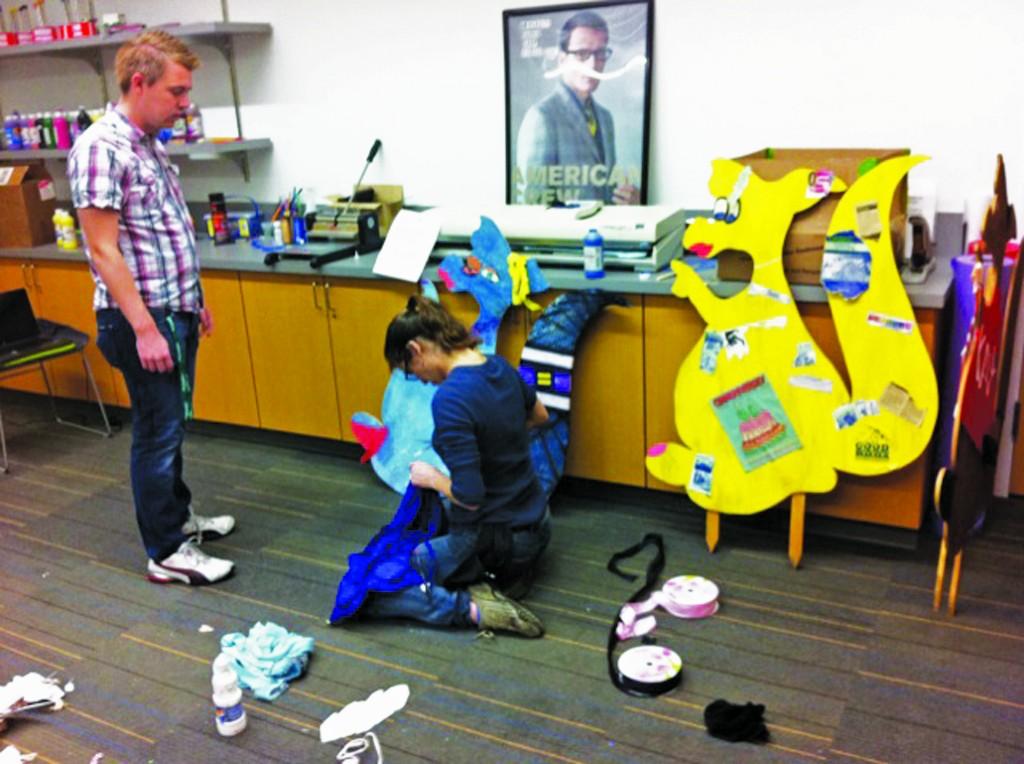 UMKC Student Organizations had the opportunity to get creative for Homecoming week with the Roo Cutout Contest.  Receiving a carbon copy wooden cutout of a kangaroo from the Office of Student Involvement, participants had until Oct. 1 to submit their finished products.
OSI provided a resource room full of supplies that any organization was eligible to use, including dozens of different colored construction papers, glitter, paint and everything else one would find in a kindergarten craft room.  Organizations also had the option of purchasing and using their own supplies.
Newspaper clippings, thrift store dresses and fishnet material were among some of the interesting items displayed on this year's Roo contenders.
Each cutout was hung from the fence surrounding the soccer field, facing 51st Street soon after submission.  Judges inspected the projects on Thursday and came to a final decision on Friday evening.  The results were held and announced at the Homecoming soccer game on Oct. 6.
The judges included UMKC Bookstore manager Pete Eisentrager, US Bank Manager Amanda Brown, Assistant Vice Provost for Assessment Nathan Lindsay and Arts and Sciences Adviser Rosa Nunez.    The criteria for judging was based on creativity and school spirit.
Ribbons for 1st, 2nd and 3rd places were displayed for everyone to see on Saturday evening during the Homecoming soccer game.