Weep no more : Controversial test may soon meet its demise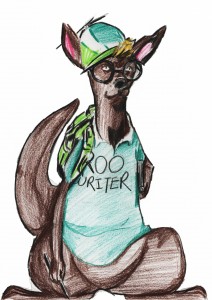 A new writing assessment could replace the Written English Proficiency Test next fall.
Passage of the WEPT has been a prerequisite for undergraduate graduation and enrollment in writing intensive (WI) courses at UMKC since the 1990s.
A proposal to replace the WEPT with RooWriter, an online self-assessment test, was presented to the Faculty Senate last Tuesday. A vote at next Tuesday's meeting will determine whether to advance the new concept.
RooWriter is a complete restructuring of the WEPT, which is offered twice each semester.
Undergraduates are eligible to take the WEPT after accumulating 45 credit hours and passing English 225. Students who do not pass the WEPT must pass English 229 with a C or above.
Before taking the WEPT, students must enroll online and purchase a $5 reading packet about a current events topic related to prompts on the exam.
Students taking the WEPT are given three hours to complete an argumentative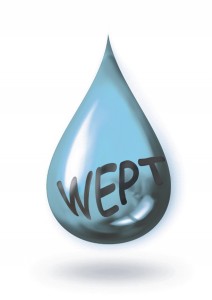 handwritten essay.
Students taking RooWriter would be allotted three days to complete the online exam, and no student would be required to retake it.
Instead of giving students a pass or fail grade, the online exam would serve as a gauge for students, instructors and academic advisers to evaluate a student's writing ability.
Students could choose from five different reading packets, each addressing a topic related to a different academic discipline.
These packets would be available for students to download—at no cost—on the same website they would use to register and take the exam.
For years, the WEPT has persisted despite being unpopular with many students and instructors.
In April 2009, the Faculty Senate voted to create an ad hoc subcommittee of the Campus Writing Board to research alternatives to the test.
Dr. Stephen Dilks, director of composition, told the Faculty Senate that RooWriter could help boost undergraduate enrollment and retention by eliminating an unpopular exam, and could increase campus accountability to student writing.
"There's a lot of angst about the WEPT among students," Dilks said.
The WEPT is administered through the English Department under the direction of Dr. Lindsey Martin-Bowen, who created the test.
Martin-Bowen told U-News last year that the WEPT was necessary to prepare students for WI courses.
"Perhaps students could view taking the exam as a 'privilege,' just as attending college is a privilege," Martin-Bowen said.
Faculty from other departments have questioned the test's pertinence to disciplines that use writing and citation styles other than MLA, which is a requirement of the WEPT.
Dr. Richard Delaware, associate professor of mathematics, has worked with Dilks and several other faculty members to develop RooWriter.
"This is about getting the WEPT to be something that's not a ridiculous waste of time," Delaware said. "We want to make this as easy as possible for students to use."
Graders would conduct a blind evaluation of each test using a sliding scale rubric and would have the option to give specific feedback for each essay.
Students would be able to see a PDF of the graded exam and rubric on the same site where they would take the exam.
A different set of graders for each reading packet would be trained to evaluate and give feedback using a set of structured criteria.
RooWriter would be administered through the Writing Studio, although graders could be faculty from any UMKC school or department.
Those in favor of RooWriter believe the new exam would provide valuable feedback for instructors and academic advisers.
Dr. Nathan Oyler, associate professor of chemistry, dismissed concerns that eliminating the WEPT would make it difficult to gauge writing competency.
Oyler said the pass rate for the WEPT is 95 percent for students' first attempt, and 98 percent for students who retake the test.
He expressed doubt that 95 percent of students actually demonstrate writing proficiency.
Oyler also dismissed concerns that an online test would lead to more incidents of plagiarism.
He said that while essays won't be matched against each other to check similarity, in part due to the cost of turnitin.com and other plagiarism detectors, abolishing the pass-fail grading system would eliminate the incentive to cheat.
"Nothing we do prevents plagiarism, but it's not worth it," Oyler said. "If you write a great essay [for the exam] and you're not a great writer, [your instructor] will know within two minutes when you turn in your first essay in class."
In addition, the copy/paste feature on the online exam could be disabled or limited to a certain number of characters. Different prompt questions for each reading packet could be drawn at random.
A word counter could be added to prevent students from submitting essays that are too long or too short.
Dilks said that the cost to administer RooWriter, estimated at $30,000 per year, is a slight savings from the $33,800 spent annually on the WEPT. However, this doesn't include RooWriter's initial startup cost.
If the Faculty Senate votes to advance the proposal next Tuesday, Delaware said there could be a one year overlap period next year when both tests are offered, after which the WEPT would likely become defunct.