It's never too late to live on campus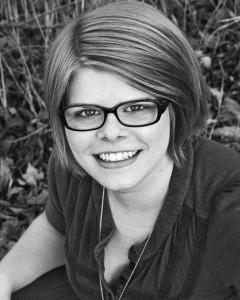 I have lived both on and off campus over the last four years. Living on campus is one of the best decisions undergraduate students can make.  It offers convenience to classes, enhances social lives and pushes students to be more involved on campus than they would be otherwise.
In 2010, I transferred to UMKC as a sophomore from Ohio University.  I didn't know any other students who went to UMKC, and I did myself a disservice by living off campus.  It disconnected me from my new college.
In Ohio, I was required to live on campus my freshman year.  I was forced to live with people I had never met, and it taught me a lot about the kind of person I am.
I don't believe living on campus should be a requirement at UMKC because so many students are from the metro area and save money by living at home, but I certainly think it helps freshmen with their transition into decision-making and adulthood.
Where else are you going to have to make a decision between staying up until 3 a.m. on a Monday playing to Apples-to-Apples with your suite mates when you know you should be writing a 10- page history paper due the next day?
In residential halls, students are able to practice decision-making skills that will help them after they graduate and enter "the real world." Living off campus, a newbie to Kansas City with no friends, no job and pretty much no life, just plain sucks.
I eventually made a solid group of friends thanks to the tight-knit theater community at UMKC, but had to spend a lonely couple of weeks in my apartment by myself wondering if it would be like that the entire year.  I even spent my 20th birthday by myself.
Had I lived on campus from day one, my transition into a new college would have been much easier.  I would have been forced to integrate with people I had never met before, had easier access to study groups and probably a higher GPA that year.
The UMKC student handbook states that, on average, students who live on campus have half a letter grade higher GPA than students who do not.  This alone should be incentive for new and returning students to live on campus.
In addition, UMKC has really nice residential living options compared to other colleges, like Ohio, which have residential housing that hasn't been renovated for decades.
The cost of living in a residential building on Oak Street may be expensive for students, but with that expense comes convenience, security and an abundance of resources right at your fingertips.
If the cost of living directly on campus is too high, students should take advantage of the UMKC houses for rent right off campus.
These houses offer more independent and affordable living options, and allow students to still have easy access to campus activities within walking distance.
Whether it was out of laziness or an overall feeling of discontent keeping up with bills and rent, I chose to live on campus my senior year.
My classes, job and apartment are all within easy walking distance of each other, and I love it.  My study habits are better this year because I am surrounded by students at all times.
I am glad I made the right decision.