Travel Corner: U-News staffers from abroad discuss their home countries, experiences at UMKC
Xuan Cai:China
Xuan Cai, from Shandong, China, is working on a master's degree in accounting. She came to Kansas City in 2011 after earning a bachelor's degree at the China University of Petroleum, Beijing (Peking).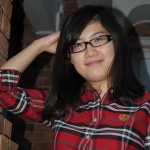 "My mother chose this major for me," she said. "She said it was the perfect job for a girl. With engineering, you might have to be outside and do labor, but with accounting, you just need to sit and handle worksheets."
Cai's mother is an accountant in a hospital, and her father is a civil engineer. Their only child, Cai said she would be a doctor if she were not pursuing accounting.
"I went with my mom to the hospital, and I liked the idea of working with injections," she said. "Also, a doctor can save people's lives, so I think it's a great job."
Cai said she misses her parents and the food in China. She said the altitude is about the same, so the weather is similar, but there are other differences.
"There are more trees in Kansas City, but more buildings in China," she said. "In China, we use chopsticks, but here, we use forks, spoons and knives. And there are so many differences in food. In Kansas City, you broil and roast things, but in China, we sauté and steam them. There are also vegetables there that aren't often here, like black fungus and turnips."
The prices of some things in the U.S. surprised her.
"It's much cheaper than in China – for Apple products, clothes and fuel," she said.
After earning her degree, Cai said she might stay in the U.S. for a while, but would like to return to China and to her parents.
"I'm the only child in my family, so I think I need to go back," she said.
Luis Ruiz:Mexico
 Luis Ruiz, a 26-year-old with a bachelor's degree in architectural design, has lived in many different places.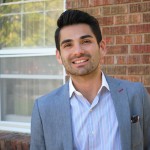 Born in Guadalajara, Mexico, Ruiz spent his childhood in Acapulco, , lived two years in Buenos Aires, earned his degree in Monterrey, and spent two years in Barcelona, working for an architectural firm.
When he moved to Kansas City eight months ago, his plan was to study English for four months and return to Mexico or Spain. His plans have since changed.
"There are chances in life – there's no rush to live," Ruiz said. "Right now, I have the chance to study in America and improve my English."
Although his background is in architecture and he is currently taking English classes, Ruiz is looking to enroll in the MBA program at UMKC.
"At some point in life, you'll need money," he said. "I know about architecture, design, good food and fashion, but I don't know how to make money."
Ruiz said society is different in the U.S.
"Time flies in the U.S. You don't have enough time. Americans don't stop to enjoy life," he said. "In Hispanic culture, people stop to enjoy dinner or a walk. After a nice dinner on the Plaza, I will walk and stop for ice cream – I'd say at least five times a week. It's the best investment you can make – to enjoy life."
Ruiz said his parents are "supposed" to be retired in Acapulco, but his dad is a businessman and his mom works for the Mexican government. His sister Jane lives is Los Cabos, Mexico, and his sister Jazmine lives in Kansas City.
Ruiz said he was surprised by all of the "nice people" in Kansas City.
"I've been to Boston, New York and Los Angeles, and people don't care about you," he said. "That's why I chose Kansas City. It is a calm place and people are nicer here than in any other part of the world I've been."
John New:Malaysia
John New is from Petaling Jaya, Malaysia, near the capital of Kuala Lumpur. While he spent most of his life in Bangkok, Thailand, his last two years of high school and first two years of community college were spent in Petaling Jaya.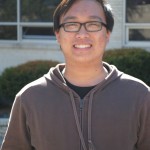 In August 2010, New moved to the U.S. to study business administration with a finance emphasis at the Henry W. Bloch School of Management. New said the length of his stay in the U.S. depends on the opportunities that arise.
"I want to go into business development for technology," New said. "I feel like American business practices allow you to have certain liberties in experimenting in the business development field. I want to do new media marketing, specifically social media, and the prominent places to do so are the U.S., the U.K. and Rio de Janeiro and Sao Paulo in Brazil."
New said Malaysia is also a "melting pot" of cultures, including Malays, Indians and Chinese.
Of the things he misses about Malaysia, New said the most prominent is the national dish, Nasi lemak, which translates to "fat rice."
"It incorporates the spirit of Malaysia, because it represents what we call 'Rojak,' or 'jumbled up,'" he said. "It's coconut rice with a side of a curry dish, cucumbers, anchovies and a garnish of coconut flakes."
New chose the Bloch School from 10 schools in America to which he applied.
"I applied with the purpose of finding a reputation of business, excellence, high student success and international prominence," he said. "I chose the Bloch school because of the reputation of Henry [Boch] and his generosity and impact on the city. It aligned with the vision I have for myself. I want to be successful, but I also want to give back to the community."
New referred to a Bible verse as his inspiration – Matthew 16:26 – "For what is a man profited, if he shall gain the whole world, and lose his own soul?"
Sai Srikar Kadiyam: India
Sai Srikar Kadiyam hails from Hyderabad, Andhra Pradesh, in southern India. He moved to the U.S. in August 2010 for his master's degree in electrical engineering after earning a bachelor's in Hyderabad.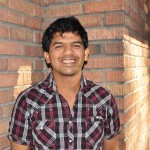 Kadiyam is working toward graduating in December, but may have to wait until May.
"As of right now, my visa allows me to graduate and work for two years," he said. "Then it depends on if my visa gets extended, but I want to work at least two years."
Along with the bike and family he left behind, Kadiyam also misses the food in India, especially the curry and rice.
"I knew I'd have to be independent when I came here, so I learned to cook and how to deal with people," he said. "But India's better – we don't compromise the food. We have plenty of fast-food options. Here, the nearest Indian food is 10 miles away."
Kadiyam said the weather in Missouri surprised him.
"It surprised me a lot. It can be sunny, but cold," he said. "And in India, the sunset is at about 6:30, but when I got here in August, the sunset was at like 9:30."
While he also enjoys photography and music, especially rap. Kadiyam said he is fascinated by anything dealing with computer networking.
"I saw life in [the Internet and networking], and got fascinated by it," he said.
Dan Moreno:Mexico
Dan Moreno was born and raised in Mexico City. He moved to the U.S. in 2011 because he felt he needed something new in his life.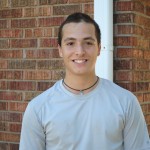 "I spent one year in college in Mexico, but wasn't excited about it," Moreno said. "My brother and sister live here, and they helped motivate me to come to Kansas City. Soccer motivated me to come to UMKC."
Moreno played for the UMKC men's team last year, and he plans to play again in the future.
Moreno said he is pursuing a communication studies degree with an emphasis in journalism because he loves writing and has been writing since elementary school.
"I believe that if I write about what I love (which is sports), I'll do it even better," he said. "I like interviewing people, getting to know things, doing research every day."
While his brother Sergio and sister Christy live in Kansas City, Moreno's parents live in Mexico City, and he said he misses them, as well as some other things.
"I miss my parents, my friends and my girlfriend is down there," he said. "My biggest passion is Lucha Libre – I would attend two or three times a week. And speaking Spanish, I miss that too."
Moreno said U.S. and Mexican cultures are very different.
"Culturally, it's another world. Not just the language,
but Mexico has a huge amount of history, cultures and traditions," he said. "Driving is the biggest difference. Sometimes I feel like driving here is boring. In Mexico City, it's like you're in a racing video game."
As for his future plans, Moreno said anything is possible.
"I'd love to go home," he said. "But if after I graduate, I get offered a good job, I wouldn't hesitate to take it. I might go somewhere else as well."