International honor society comes to campus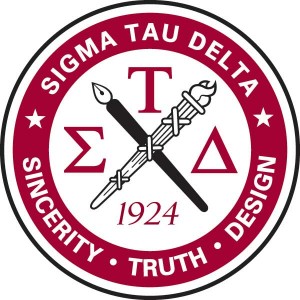 Sigma Tau Delta, an English honor society, now has a UMKC chapter, Nu Theta. Membership is available to currently enrolled undergraduate and graduate students, faculty members and administrators and honorary members who have an English degree. Faculty sponsors include Stephen Dilks, Jennifer Frangos and John Barton of the English Department.
Undergraduate candidates must have completed two English courses beyond freshman level, have a "B" average overall in English and be within the top 35 percent of their class. Graduate candidates must be enrolled in an English program, have completed six credit hours of graduate coursework and have a 3.3 grade point average on a 4.0 scale. Faculty candidates must have a degree in English and be employed at a college/university with an active chapter.
While local chapter dues vary, each member pays a one-time international induction fee of $37. According to Marie Mayhugh, the only current student member of UMKC's chapter, the chapter dues are $20 and include a cord for graduation, a T-shirt and help to pay fees involved with regular meetings.
"My joke is that I have meetings with myself in the bathroom," Mayhugh said of being the only current student in the Honor Society.
Rockhurst University has had a Sigma Tau Delta Chapter since 2004 – Alpha Mu Gamma. Faculty sponsors there are John Kerrigan and Charles Kovich.
The Society holds an annual conference for all members to attend (for a fee). The 2012 conference was Feb. 29 – March 3 at the New Orleans Marriott in Louisiana.
According to the Sigma Tau Delta website, English.org, there are more than 800 active chapters around the world.
"A Sigma Tau Delta chapter is more than just another college club," it said. "It is a unique entity that opens the doors of opportunity for its members and facilitates academic, professional, and personal growth."
The website also includes links for chapter members to explore ideas for ceremonies and formal events, fundraising, service projects, field trips, literary workshops, themed events and writing and publishing.
The benefits of membership are numerous. Among them are: receipt of a certificate attesting to membership, a membership pin, a one-year subscription to the two Sigma Tau Delta journals, the chance to compete for scholarships and awards, the chance to apply for internships with major publishing companies and entrance at the GS-7 level for various Federal Service occupations.
"Membership in Sigma Tau Delta is an outward recognition of personal accomplishment," the website said. "It provides opportunities for those interested in English language and literature to join with like-minded persons on the local, regional, national, and international levels."