Workshop promotes violence prevention through awareness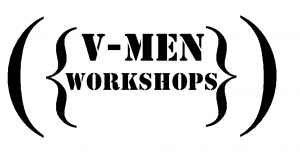 V-Day's goal to raise awareness about widespread violence against women isn't meant for female ears only.
The V-Men Workshop at UMKC, sponsored by the Women's Center, emphasized that 95 percent of violence against women is committed by men.
The workshop's presentation intended to inform males of all ages of the everyday atrocities some women suffer, or as workshop host Robert Greim said, "to help men consider things they maybe wouldn't have considered before."
The workshop included several startling statistics: One-third of all women are physically or sexually abused at some point in their lives. While enrolled, 20 percent of female college students experience some form of sexual assault. According to a survey by the U.S. Department of Justice Office of Justice Programs, nearly 70 percent of rapes are committed by someone the victim knows.
The Department of Justice also found that 73 percent of sexual assaults were perpetrated by a non-stranger, 38 percent of rapists were a friend or acquaintance of the victim, 28 percent were a significant other and 7 percent were relatives of the victim.
Other considerations were presented in the form of stories and quotes from different male activists in the V-Day movement. This included excerpts from the work of male feminist Derek Dujardin and a quote from legendary boxer Muhammad Ali.
Also presented was the research of Dr. James Gilligan, a psychiatrist that has written several books dealing with violent behavior, much of which was inspired through 25 years of analyzing convicts.
The V-Men workshop also used interactivity to help with its cause. Participants broke up into small groups to discuss matters like the pros and cons of femininity, common misconceptions about masculinity and the role testosterone might play in aggressive behavior toward women.
The V-Men workshop also included group discussions whereparticipants sat in a circle and asked questions like "Do we ever feel guilty for being men?" or "What aspects of your life as a man are you not proud of?"
The workshop also hoped to gain support for the V-Day cause.
"Something we're hoping to find is guys who are going to be actively engaged in our community," Greim said.
The community Greim's spoke of is a large one; V-Day safe houses are located everywhere from South Dakota to the Congo and Kenya.
In light of the V-Men Workshop and the many other efforts of the V-Day movements, a survey completed by the Bureau of Justice Statistics shows a recent decline of 60 percent in sexual assault crimes.
In addition, V-Day has raised $75 million, funded more than 11,000 anti-aggression groups across the globe and held thousands of events in all 50 states and more than 140 countries.
For more information about the V-day movement, visit www.vday.org or the UMKC Women's Center at Haag Hall, room 105.