Dr. Carol Koehler: A legacy remembered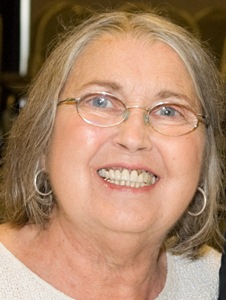 A scholarship and memorial bench will commemorate one of UMKC's own.
Dr. Carol Koehler, a long-time faculty member who most recently served as an associate professor and Chair of the Communication Studies Department, passed away in her home on Dec. 17, 2011 following open heart surgery.
As a UMKC alumna, Koehler began her tenure in the Communication Studies in 1985.
Koehler was active in the College of Arts and Sciences' alumni program and in the Women's Council Graduate Assistance Fund.
In addition to her activities as an alumna, Koehler was also adjunct professor at the School of Medicine.
She was the director of an internship program that oversaw approximately 75 students each year. The program has since grown to offer about 100 different internships each year.
Because of the influence of the program, UMKC has set up a scholarship for interns in Koehler's honor.
"Dr. Koehler was involved in everything," Communication Studies administrative assistant Jennifer Underwood said. "Over the years, she taught Communication Theory, Documentary Film, Production, Leadership and many other courses. She put great effort into every class she taught, even if she had taught it for years. She still had students she remained in contact with many years after they had graduated. She mentored any and all students who came to her for assistance."
Koehler had a lasting impact on former students and faculty.
Underwood met Koehler in her theory class in the 1980s, and began working with her in Communication Studies in 1996.
"She was a wonderful woman to work for," Underwood said. "She was stern when she needed to be, and gentle and caring when the situation called for a kind word or even a hug. I called her my 'mom away from mom' since I spent a lot more time at work in Dr. Koehler's presence than I do with my own mother. Being the mother of five wonderful children herself, Dr. Koehler was easy to talk to and let you know that everything would be alright."
Koehler's creative work outside the university was recognized by the Academy of Television Arts and Sciences and the International Television Association and was shown on public television.
Underwood praised Koehler's interaction with students.
"[She was best known for] being a great instructor and never turning anyone away," Underwood said. "She was interested in the success of all students and would do anything in her power to ensure success, whether it was simply a kind word of encouragement or writing an important letter of recommendation. Her door was always open to students."
Koehler was born in Chicago and attended private schools in Switzerland and Illinois. She received her B.A. in English Literature and French from Rosary College (now Dominican University). She proceeded to receive her M.A. in Media Production at UMKC, where she also completed her doctoral work.
The bench, located outside of Haag Hall, will be officially unveiled at the scheduled April 27 dedication ceremony coinciding with A&S Alumni Week.
A&S Interim Dean Wayne Vaught, A&S Advancement Officer Karen English and other Communications faculty selected the location for the bench.
"We wanted to honor the memory of Dr. Koehler and provide a space where people could sit and study, reflect, eat their lunch or just enjoy chatting with friends and classmates," Underwood said. "The memorial bench program allows us to memorialize Dr. Koehler and keep her memory alive for generations of UMKC students."
Koehler is survived by her husband, five children and eight grandchildren.