Resources for incoming faculty and staff seen as insufficient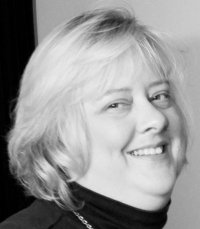 As the academic year continues, some UMKC faculty and staff wonder if they have been given enough guidance and resources to succeed in their positions.
Dr. John Spiridigliozzi, an instructor in counseling psychology, joined the UMKC faculty in the fall semester of 2011.
Since his last teaching position in academia more than 20 years ago, Spiridigliozzi said the university resources have changed.
The Provost's Office hosts a New Faculty Orientation each fall, including a bus tour of both campuses, a welcome packet of brochures, literature, overviews of the UM System and UMKC student population, teaching and research panel presentations, promotion/tenure resources and overviews of campus resources to faculty and students.
Along with the resources provided by the Provost's Office is a Welcome Reception at the Chancellor's Residence where new and returning faculty can network, enjoy hors d'oeuvres and meet the Provost and Chancellor.
Spiridigliozzi said he would have liked a more specific orientation.
"I would've liked an orientation that really focused on the details, like Blackboard and Pathway," he said. "There are tutorials, but it was a daunting task to learn how to use these things."
He wrote his Master's thesis on a typewriter in a time when the internet had just taken off.
"Having electronic resources in each classroom is a big change for me," he said.
But he considers it a positive change.
"Now, you can email something to yourself and pull it up on a computer in any classroom," he said.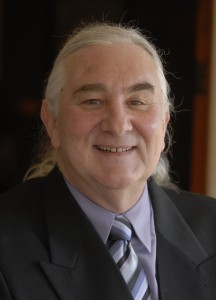 Spiridigliozzi, however, wished the orientation was more specific.
Sophomore Brittany McPherson took a philosophy course last fall where the instructor did not know how to utilize Blackboard.
"I didn't like it," she said. "He emailed everything to us, but it's a lot easier on Blackboard. Sometimes he would forget to include everyone in the emails."
Faculty Affairs Specialist Rebecca Edmundson first joined the UMKC staff in 1994 as the evening and weekend manager of the Central Ticket Office.
She received a half day of staff orientation, including the completion of employment documentation, explanations and registration for medical, life and dental insurance benefits, an overview of campus resources, information about staff service opportunities (like committees and the Staff Council) and an explanation of Leave Accrual benefits.
"My own unit provided me with a very thorough department orientation session," Edmundson said. "It is my hope that all units/departments have provided their new employees with a comprehensive orientation relative to their own unit/department processes and resources."
A recent addition to the resources for incoming faculty and staff is an online source for in-depth information on a variety of topics is UQuest.
"I believe the addition of UQuest as an employee orientation tool is an incredibly valuable resource for all faculty and staff; whether a new employee or someone who has been with UMKC for many years," Edmundson said.
UQuest is linked to the Human Resources website, provides 21 alphabetized videos on topics ranging from the Chancellor's Welcome, to Healthy for Life, the Toy and Miniature Museum and the Women's Center.
The videos range in length from 50 seconds (UMKC Homes) to 4:28 (DAE).
"The biggest resource for me has been the people at UMKC," Spiridigliozzi said.
He cited specific people including the staff at the library, the Counseling Psychology Department Chair, the Administrative Assistant, and his Graduate Assistants.
Another notable resource is the Faculty Ombudsperson, Nancy Day. Her office "advocates for a fair, equitable, and respectful workplace through helping faculty find the resources they need," according to its website.
Day was hired in 1991 as an assistant professor in Human Resources and Organizational Behavior. She is now an associate professor in those fields. While her contract does not include working with staff, any faculty with issues to discuss can contact her.