Bloch School finance professor completes movie mission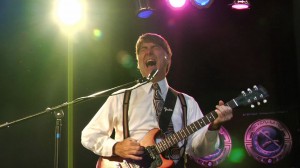 Stephen Pruitt began making films in 2006.
Then, it was a music video of the song "Midlife." The high-definition video camera the Pruitts purchased to make this video gave Stephen an idea – he should make an independent film.
"It sort of rolled downhill from there," Pruitt said, "despite the fact that neither my wife, Mary, nor myself (nor anyone else we hired for the cast or crew) really had any idea what we were doing."
The first film, "Works in Progress," released in 2009, has two reviews on the Internet Movie Database. One gave it seven of 10 stars, and the other gave it three of 10.
"Works in Progress" is a poignant romantic comedy about finding, and being true, to our callings in life. It is a story of doing the right thing," Pruitt said. "We started writing the screenplay based upon a play we had written about ten years before, but by the time we were finished, the only thing that remained from the original play was the first name of one of the characters."
A former Bloch School student, Jeffrey Brown, was cast in a co-starring role for the film. Of the two leading males, one was a friend of Pruitt's daughter and the other was the son of a church friend. Leading male Greg Brostrom is also an MFA student in the UMKC Theatre program.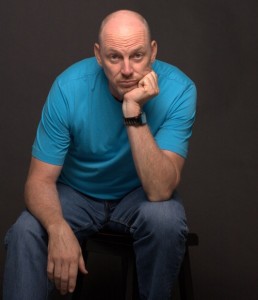 The two lead ladies were cast by means of auditions. The crew members included four UMKC students. Pruitt himself is listed as director, writer, producer and camera operator.
Funding for the film came from a couple of resources.
"You see that big hole in my pocket? That's where the funding came from," Pruitt said. "While we did raise about $35,000 for each film from investors, the vast majority of the funding came from our own resources. I would definitely not recommend doing that sort of thing to others."
The second film, "Terminal," is currently in production.
"Terminal" is a dark, but ultimately redemptive drama about a district attorney dying of a brain tumor and a streetwise young woman with a terrible secret," Pruitt said.
Andy Garrison, the leading male in "Terminal" and acting coach at Actor Training Studio, is grateful to the Pruitts for the opportunity and has high hopes for the film.
"I got to know Steve and Mary when they asked me about an actress – Christina Blodgett – whom they were interested in for their first movie," Garrison said. "At some point they started writing work on 'Terminal' and indicated to me that they were writing the leading role with me 'in mind.' Using me, as I understand it – personality, physical appearance, etc. as a template for the role."
Pruitt said that for "Terminal," he added a few new people after retaining the "best" people from "Works in Progress."
"Steve and Mary put together a young, talented crew that were all a pleasure to work with," Garrison said. "An added bonus was that they ended up using a lot of my students for roles – anything from background work to significant supporting roles."
The Pruitts' third and fourth screenplays, exploring the psychology and toxicity of consuming hatred, are in the works. "DNA" will be a political mystery suspense thriller, and "The Court Reporter" will be a taut mystery thriller.
"Basically, we had three objectives when we set out to make 'Works in Progress': make a film we were proud of, land a DVD deal with a legitimate company, and have the film be accepted by the Heartland Film Festival in Indianapolis," Pruitt said. "While 'Works in Progress' has been accepted at film festivals all around the country, the one we really wanted was Heartland. When they informed us that we were going to be playing at the 2011 Festival, we knew our mission for that film was complete."