Stress is the new norm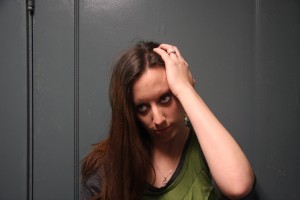 For the first time in five years, Americans are reporting a decrease in stress level, according to an article in USA Today written by Sharon Jayson.
This even includes college students, who often attempt to balance classes, work, relationships, finances and families.
Survey results from the American Psychological Association say that in 2011 the average stress level was 5.2 out of 10, which is down from the 6.2 recorded in 2007.
The numbers, however, according to the article, show that 39 percent of the people surveyed said their stress level increased, while only 17 percent say it decreased. What does that mean?
Experts say the decrease is attributed to the fact that we are becoming used to the stresses around us. "We have more or less accepted it as a way of life," said physician Paul Rosch, clinical professor of medicine and psychiatry at New York Medical College. What was once considered overstressed has now become the nation's average.
There are countless factors that contribute to these stress figures, including poor diet, lack of sleep, overload and lack of exercise, but the list could keep going.
Sarina Smith, a junior double majoring in philosophy and English with an emphasis in creative writing, and also minoring in classics, is a prime example of how busy a student's life can get. In addition to her classes, she is also president of UMKC's Queer Alliance, the vice president of the DDR club and holds a part-time job.
"It is important to keep life balanced, but you also have to fulfill so many needs. It's really hard to find the time to study," Smith said. "I study while I work, but I am constantly reading and writing while I should be eating and sleeping."
Many college students get too few hours of sleep because of busy schedules.
"In the end, I am gaining knowledge and a degree, money and friendship, and do not function well if I am missing any of the three. There is always that feeling of being overwhelmed and wondering if I should just quit and become a vagabond," Smith said.
For a lot of college students, this is just part of the normal routine, and many see it as a necessity until graduation.
According to annual survey results from the MindBody Connection on campus, the percent of students that stress has impacted or interfered with their personal life has fallen from 22.6 in 2010 to 21.1 in 2011. Also, the percent of students whose stress has impacted or interfered with their academic life has dropped from 16.2 in 2010 to 15.6 in 2011. The top stressors according to the survey were school/academics, finances and time management.
Overall though, on campus, there hasn't been a significant change in comparison to the national average. "While some items have been trending downward over the last years, there have not been any drastic changes in the rates of stress reported," said Rachel Pierce, staff psychologist and outreach coordinator at the Counseling Center.
With so many resources available to the students here at UMKC, such as Swinney Recreation Center, the Counseling Center and the MindBody Connection, fighting the growing "normal stress level" may be possible.