Shooting at Independence Center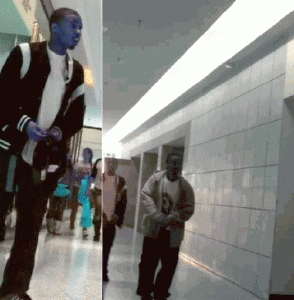 Just after 4:30 p.m. on Saturday, Jan. 14, witnesses say up to five shots were fired at Independence Center, according to an article by KCTV5.
Two 17-year-olds were injured, one shot in the leg and the other shot in the foot. Both are expected to recover, according to KCTV5.
Allegedly, the shooting began as a verbal argument that started in the mall parking lot, which moved to the first floor near the Sears mall entrance, then escalated into a physical altercation as the parties progressed to the upper level of the mall.
"At some point in that altercation, shots were fired," said Independence Police Department Captain John Cato.
Including the mall police and Independence police, officers were sent from several area law enforcement agencies, including the Jackson County Sheriff's Office, Missouri Highway Patrol and Lee's Summit, Kansas City and Blue Springs police departments.
The police locked down the building and store employees closed the gates to their stores.
"I was there and was heading down the escalator to the rest rooms. It sounded like two shots then, everyone just looked around and heard about three more," said Starla Nichole, a witness to the shooting. "Everyone just ran and scattered. I ran to the back stock room with many others. Parents [were] holding their kids crying and some kids didn't even know where their parents are. I'm just glad my family got out safe. Real eye opening and the scariest thing I have ever been a part of."
The mall was cleared and by 10 p.m. the mall and parking lot were empty, but the mall reopened as scheduled on Sunday morning.
According to an article by Brian Burnes of the Kansas City Star, police are reviewing the mall's surveillance videos, attempting to identify the suspects.
Kelly Saunders, a witness to the event, told Kansas City Star reporters, "All I know for sure is that I'm never going to the mall again."