Mark Friedell appointed chair of SOM Department of Surgery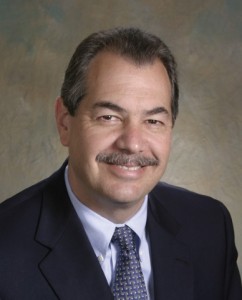 Beginning in January, Dr. Mark Friedell will serve as the newly appointed Ralph R. Coffey Endowed Chair of the Department of Surgery for the School of Medicine and Truman Medical Centers.
Simultaneously, Friedell will be responsible for more than 90 SOM faculty members, who hold joint appointments at either Truman Medical Center or Saint Luke's Hospital. In addition, he will administer 29 residents of the Surgical Residency Program.
"Dr. Friedell is a proven leader at both the local and national levels in the field of surgery who will bring new and innovative ideas to the Department of Surgery," said Mark Steele, M.D., School of Medicine Associate Dean for Truman programs.
Friedell is renowned for his knowledge in vascular surgery, general surgery and surgical education; he gives frequent presentations about related topics at seminars throughout the country. US News and World named him as one of the best doctors in a listing earlier this year.
"The UMKC School of Medicine is pleased to welcome Dr. Friedell," said Dr. Betty Drees, Dean of the UMKC School of Medicine. "Dr. Friedell brings with him an extensive background and impressive accomplishments as both an educator and clinician. We look forward to his leadership in filling this important position."
Currently, Friedell is a Clinical Associate Professor of Surgery at the University of Florida College of Medicine. He also holds positions as the General Surgery Program Director for Orlando Health and as President of the Association of Program Directors in Surgery. Moreover, he is a former president of the Florida Vascular Society.
His educational training includes a medical degree from the University of Bologna, surgical residency at the University of Massachusetts Medical Center and a vascular surgery fellowship at Newark Beth Israel Medical Center.