French Club to host soirée and guided tour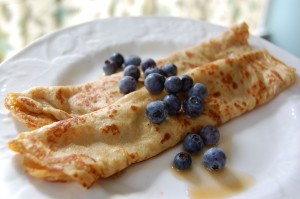 The French club, known as Le Cercle Français, will host a soirée de crêpes on Nov. 7th at the home of President Margot Gibson. Crêpes, thin pancakes, are a staple of French cuisine. The soirée is meant to give participants a taste of French culture.
Although it was established at least 20 years ago, Le Cercle Français has been active on and off during the past several years on campus, according to Gibson. She hopes this year the club can become more permanent, with a stronger base of student participants.
Treasurer Lara Schanzer said everyone is welcome to join the club, regardless of French-speaking skills. "Of course the language is important, but we just want to bring together a community of people who appreciate French culture and who would like to learn more about it," she said.
Schanzer is a French major, and one of her professors, Dr. Gayle Levy, got her interested in the club. "I have always been interested and inspired by French culture. My parents owned Napoleon Bakery, and it was there where I received exposure to the French culture and its people," Schanzer said. "I took on the position of treasurer, so my main role is creating budget proposals and figuring out ways to support the club, but I am also taking on the position of media officer, making posters and getting the word out about our events."
Gibson, a junior now, was first involved with Le Cercle Français as treasurer during her freshman year. "Now I'm president and I'm ready to see more changes in the club, such as a greater level of student participation and fundraising ideas," she said. "I want to get UMKC students passionate about French culture so that it isn't just something that they learn in the classroom."
The club's next event following the soirée de crêpes will be a French/English guided tour through the Nelson Atkins Museum of Art on Dec. 3. For more information about the club, or for those interested in joining, email Schanzer at [email protected]