'City Ball' Documentary tells heart-wrenching story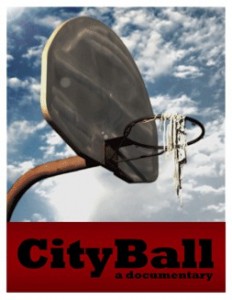 "City Ball" is a documentary done by Metro Sports featured at the Union Theater this past Wednesday.
The movie is about teen athletes from different schools in Kansas City and reveals the hardships that they've faced in a mediocre school system. Not only that, but it chronicled their home lives as well as the struggles they face. Each teenager has a unique story.
Graduating high school seems like the typical standard, but these teens from inner Kansas City city had to fight every day just to keep that hope alive. Some of the young adults felt abandoned by parents.
A teen even watched as one of his older brothers was shot and killed in a shootout with police, while his remaining two brothers dropped out of school, leaving him to be the sole hope for his siblings to bring home a high school diploma.
Ricky Hicks, a senior running back from Central High School, was the only teen in the film that had grown up in a two-parent household and stood out considerably.
This isn't to say he was better than the others, but it was apparent that he was much more fortunate with his family life.
Ricky's values were different: instead of hoping he'd simply make it to high school graduation, college was his standard. While some of the movie focused on the decline in the inner Kansas City district as well as the Interscholastic League of sports, the viewer could understand how these young individuals were affected.
The district considered education to be a business and seemed to care more about money and less about the education of the student, with sports programs being a safe haven for many of these young adults. Sports shielded them from a world that was steadily caving in from all angles.
The alumni from the city's rich history of sports programs feel the same history and rivalries from long ago have changed. This documentary is a real David and Goliath story as these young teens demonstrate rough accounts that were painful, but molded these individuals into young adults of good character.
They weren't dealt a fortunate deck of cards, but each had hope and a vision. Watching the stars graduate in the end was emotional since the movie made each viewer expressively involved with the characters.
The viewer watched as they clung to any small support figure that they had in their lives in that moment; the emotion could be felt as each teen graduated and received the utmost liberation.
"City Ball" showed that although major changes are needed in the districts, the athletics, and the inner city youth as a whole, Kansas City is a place where perseverance helps anyone reach their goals. For more information about the documentary "City Ball," visit www.kcmetrosports.com.