Teams compete in championships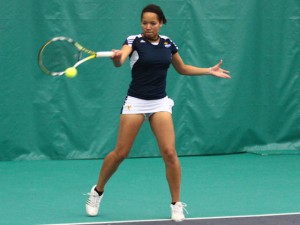 The men's and women's tennis teams participated in regional tournaments recently. The men's team competed in the USTA/ITA Central Region Championship which took place in Tulsa, Okla. The women's team played in the Kansas invitational in Lawrence. The men's team had a combined six wins throughout the tournament and the women's team had nine combined wins. Sophomore Gabriella Pintoshad a 3rd place finish. Teammates Jessica Ball, senior, and Laura Bouet, junior, both had 4th place finishes in their draws.
For the men's team junior Abdurrahman Alawadhi, a former walk-on from Kuwait, won three matches in the singles qualifying draw. Alawadhi lost his only match in the main draw to Gabriel Townes of Bradley. The Roos' lone win in the main draw came from junior transfer Nino Hadensedic. Hadensedic also won a match in men's doubles when he partnered up with sophomore Tomas Pitino. The tournament, which took place between Oct. 21 and 23, wrapped up the men's fall season and they won't see action again until Jan. 20 when they play Oklahoma State.
The Roos' women's team finished up its fall season playing in the Kansas Invitational, which took place from Oct. 21-23. The Roos previously played in Lawrence in Sept. 18, in that tournament Ball made it to the championship match.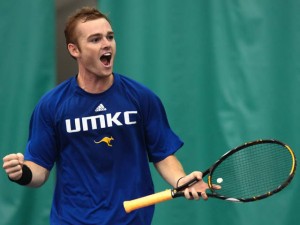 This tournament, Ball did not fare as well, but she went 1-2 on her way to her 4th place finish in the singles "E" draw. Ball defeated Sarah Snodgrass of Kansas State and suffered defeats to Amy Barnthouse from KU and Caroline Andersen from Iowa State.
Pintos 2-1 record in the singles "F" draw got her a 3rd place finish in her quest to improve upon last season's 11-8 singles record. Bouet won 4th place in the singles "B" raw and had a 1-2 record also. Bouet defeated Monica Pezzotti of KU and partnered with junior Eva Dalvai, a fellow native of France, to go 2-2 in doubles action.