'Elsie:' The Horrible Crowes' not-so-horrible new album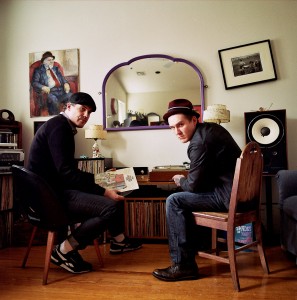 Everyone has that CD they want to play everyday.
The Horrible Crowes is a two-man band that falls under the genre of soul, but the lyrics to the songs remind me of a soundtrack from one of the "Twilight" movies. There were a couple of songs that were very likeable, but "Elsie" is not something I would listen to on a regular basis.
"Cherry Blossom" is definitely not a song to listen to if you are looking for a good mood. The lyrics are depressing and not what you want to hear right after going through a breakup. "I Witnessed A Crime" is a great song lyrically speaking; however, the rhythm is too repetitive and there is not much resembling a melody. The singer basically speaks softly instead of singing. "Go Tell Everybody" is very similar, but it is also lacking in melody. However, the lyrics are great.
"Mary Ann" and "Black Betty and the Moon," have darker lyrics about life lessons learned in particular relationships facing the consequences of that decision.
"Crush" is a cute song and describes what the title suggests. It is also sweet and a little romantic. This song presents a level of honesty and vulnerability that few are willing to show because of the fear of rejection.
Several of the songs on this CD are repetitive in melody as well as rhythm, which makes this a good CD for background music while studying but not something for a long-drive and road trip are synonymous.
The Horrible Crowes remind me of Iron & Wine with songs that are slow-paced and sung in soft voices, like the song "I Believe Jesus Brought Us Together." It resembles Iron & Wine's song "Flightless Bird, American Mouth" with the slow rhythm and soft vocals.
The Horrible Crowes incorporate several different instruments into their music that are not typically used, such as strings and trumpet.
Overall this CD is good, especially if you need some relaxing music at the end of the day. There are a couple of upbeat songs, as well as some that are slower and gentler-flowing.
To read about their journey to creating the latest CD and read their thoughts on touring you can visit: www.cassettesinthemailbox.blogspot.com.