New Name, New Era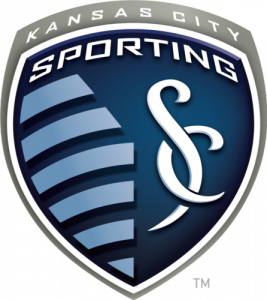 If you haven't already heard, the Kansas City Wizards are now Sporting Kansas City. More than 1,000 supporters attended the official unveiling in Kansas City in late 2010. "Our mission is to connect Kansas City to the premier professional sports experiences in the Midwest," said Sporting President Robb Heineman.
The team is now referred to as a club, much like that of the European Soccer Leagues. Sporting Club's new crest has several elements and has kept some of the old. The crest boasts the upside-down teardop shape of the original Wiz shield, 11 stripes which represent 11 players on the field, and the right edge of the lines form the angled shape of the Missouri-Kansas state line. The crest's designers took some inspiration from the Greek god Asclepius and the statue Winged victory as well as Spanish architecture, a major part of Kansas City's Country Club Plaza District.
"The name 'Sporting' represents our desire to become a dynamic organization focused on creating opportunities for social, cultural and athletic connections," Heineman said.
Kansas City unveiled a new $200 million state-of-the-art soccer stadium on June 9 before a sell-out crowd. Eager to partner with LiveSTRONG, which funds cancer research and supports survivors, Sporting Kansas City agreed in March to donate $7.5 million to the foundation over the next six years.
"Our relationship is with LiveSTRONG, that fantastic philanthropic organization that gives hope and advocates for a cure for cancer," said David Ficklin, Sporting KC's vice president for development. "That's who we are partnered with and that's the cause we've chosen to advocate, LiveSTRONG foundation that Lance Armstrong founded. He is a prominent spokesman."
LiveSTRONG Sporting Park boasts seating of 18,467 during soccer matches and 25,000 for concerts. The stadium offers technological innovations which Sporting KC proclaims is "the next generation of fan experience." MLS Commissioner Don Garber, commented, "It's remarkable. It's a technological marvel for the sport of soccer; it has so many new and innovative things that will provide fans an experience that will set the standard for not just soccer but in many ways even for other sports."
Partnered with Cisco Connected Sports Solutions the facility offers high-definition video, interactive fan services, more than 150 Wi-Fi access points that will accommodate thousands of mobile devices. LiveSTRONG Sporting Park is the first MLS Park fully equipped with HDTVs placed around the stadium.
More than 330 high definition televisions can be found throughout the stadium. Charging stations provided by Sprint are also available throughout the stadium, offering fans the ultimate mobile experience.
With 11 games to go, Sporting Kansas City has picked up momentum and is rallying toward a strong finish and a spot in the MLS Cup. Sporting moved up to third place in the Eastern Conference after a 3-1 win over the Portland Timbers Wednesday night, losing only once in the past 16 games. They have a current record of 8-7-9, winning five games, drawing four, and losing once since the opening of LiveSTRONG Sporting Park.