All Around Town
Welcome to the first week of school.
Your time will now be divided between eating, sleeping, going to class, studying, campus organizations and work, with a five-minute smoke break in between each to catch your breath (hopefully you got that).
Needless to say, as fall semester gears up, so do many students' blood pressure and stress levels.
Most students know the crappy feeling of being stressed out: headaches, reduced concentration, feeling tired, getting sick all the time and being irritable to just about everyone.
Sometimes it's nice to take a break from everything, clear one's mind and refocus.
That can be hard to do in Royall Hall or the Student Union, where there are people everywhere, or in a cramped, cluttered dorm room.
Fortunately, there are many places near UMKC's two campuses that are calm, quiet and will take your mind off everything.
A trip to the art museum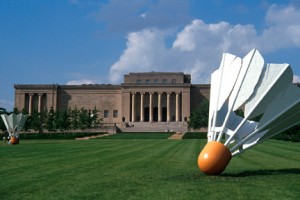 Boasting a 22-acre sculpture garden and two museum buildings with a permanent collection of more than 33,500 works of art, the Nelson-Atkins Museum of Art will take you on a journey across thousands of years and cultures.
Located at Oak Street and Cleaver II Boulevard, the Nelson is only blocks away from the Volker campus.
Being inches away from a real Egyptian mummy or authentic El Greco painting will put you in awe and take your mind off whatever troubles you have.
A jog through the sculpture gardens is a great way to kill stress and exercise, while enjoying a variety of abstract bronze Henry Moore sculptures or the recently-installed "Ferment," a 56-foot stainless steel dendroid (a tree-like structure) by artist Roxy Paine.
Best of all, the Nelson is completely free.
For more information, visit www.nelson-atkins.org.
Nearby, the Kemper Museum of Contemporary Art contains more than 1,000 works of art in its permanent collection.
Like the Nelson, the Kemper is free.
However, unlike the Nelson, the Kemper's collection is limited to modern and contemporary art.
Works include a variety of abstractionist sculptures and paintings, photography and time-based media.
For more information, visit www.kemperart.org.
Kauffman Memorial Gardens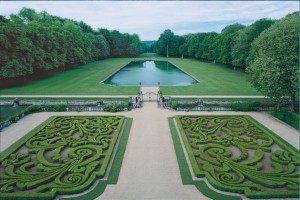 Located just north of Brush Creek along Rockhill Road, the Ewing and Muriel Kauffman Gardens boast a colorful array of seasonally-changing flowers and plants.
The two-acre site, surrounded by a stone wall, includes three different gardens located around a stone conservatory building, which showcases tropical plants not native to the Midwest.
Each garden contains its own distinctive water feature. The Green Garden includes a large octagonal fountain and covered seating for visitors.
The Parterre Garden offers a long, rectangular fountain and has a stately, European-esque feel.
The Secret Garden has a distinctive Oriental appearance and features fountains that shoot water intermittently over a bed of decorative rocks.
The Kauffman Gardens is free and is only a short walk from the Volker campus.
Westport and West 39th
Two of Kansas City's most vibrant and eclectic neighborhoods are within walking distance of each other.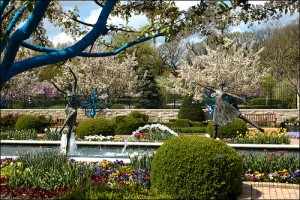 What better way to relieve stress than a night out on the town, a shopping spree or happy hour special?
Westport, which was incorporated as a town prior to annexation by Kansas City, is one of Kansas City's oldest 'hoods.
A hopping bar district at night and bohemian shopping and restaurant destination during the day, almost all businesses located in Westport are locally-owned.
Joe's Pizza, connected to Kelly's Westport Inn, offers unbeatable lunch specials, including $1.50/slice pizza Tuesdays and Thursdays. Open late into the night, Joe's is also a great place for the college partier to wind down.
Broadway Café, at 4106 Broadway Blvd., did what few other local coffee shops have done: put the neighborhood Starbucks out of business. A validation of its top-notch espresso, each cup of Broadway is a work of art with carefully crafted stencil drawings made from pouring steaming milk over the coffee.
Jerusalem Café is another Westport favorite, offering some of Kansas City's best Mediterranean cuisine and hookah. Jerusalem has an extensive menu, featuring skewers, gyros, falafel plates and desserts like rice pudding and baklava.
Although a bit more low-key, 39th Street West has similar offerings to Westport: eclectic shops, ethnic eateries and a number of other locally-owned digs.
Check out Boomerang, Donna's Dress Shop and Rock Candy Boutique for one of a kind vintage clothing and accessories.
Mongolian foodies will enjoy Genghis Khan, while pizza lovers will find refuge at Minsky's and d'Bronx.
One of my favorite area restaurants is Fric & Frac, a vintage-style American diner/bar with pool tables, mouthwatering burgers and cheap happy hour menu.
To discover more Westport and 39th Street West businesses, visit www.westportkc.com and www.39thstreetwestkc.com.