UMKC senior and finance major Pedro Rodiguez knows first-hand how difficult it can be to assimilate into a new university. 
  As a first-generation student, Rodriguez is the first in his family to graduate high school and go to college. Like many first-gens, deciding on which university to attend oftentimes is not much of an actual choice. 
  "After community college, I knew I would go to UMKC," Rodriguez said. "The funding just wasn't there for me to attend another university, but I was fortunate enough to receive the A+ scholarship that paid for my two years at community college." 
  Upon graduating from Metropolitan Community College with an associate's degree, Rodriguez was quick to enroll at UMKC. However, adjusting to the new campus came with its own set of challenges.
  In his first semester as a Roo, Rodriguez had difficulty making connections with classmates and professors. Given that it was the peak of the COVID-19 pandemic and classes had gone completely virtual, he described that first semester as very isolating. 
  Even after classes returned to in-person, Rodriguez struggled to find his place on campus. It was because of his scholarship with the Bloch School of Management that he became more involved and joined the Financial Management Association. 
  "It was great for a while, but I began looking for an exit from those business-related organizations," Rodriguez said. "I was searching for a way to get back in touch with my roots and culture, and that's when I joined the Latinx Student Union."
  Now known as the Association of Latin American Students (ALAS), Rodriguez quickly became an active member and eventually filled the position of co-treasurer. At last, he found his home on campus.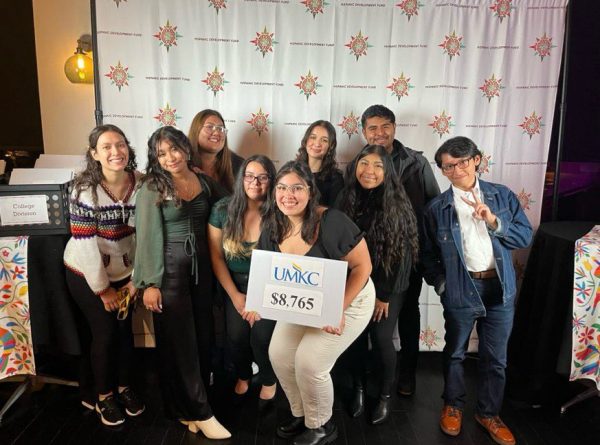 "Truthfully, it was just the simple fact that I began getting involved around campus that paved the path for me and led me to be in this position with ALAS," Rodriguez said.  
  According to Rodriguez, the key to a smooth transition from college to university is being open to the idea of having to break out of your shell and reinvent yourself.
  He explained that although it's intimidating at first, taking risks and pursuing uncomfortable positions helps students develop into who they are meant to be but also guides them towards where they want to be. 
  "In hindsight, these degrees are just papers and it's really about what you get out of your time here," Rodriguez said. "Gaining knowledge and understanding, and building bonds with your peers is what matters."
  By sharing his experience, Rodriguez aims to remind students that they are not alone in their journey and that everyone around them is just trying to figure it all out as well. 
  "You're presented with multiple open doors that lead to all kinds of opportunities," Rodriguez said. "You just have to be willing to take them."