Taking back the night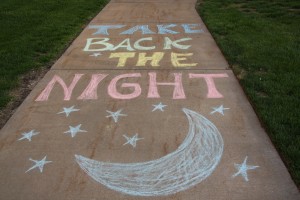 The annual event sponsored by the Women's Center, Take Back the Night, brought a crowd of students from several demographics.
The event was meant to help spread awareness and give advice and safety tips on sexual assault.
A march that began in the quad and ended at J.C. Nichols fountain on the Plaza got everyone pumped for chants along the way.
The Kansas City Anti-Violence Project, an LGBT organization advocating equal rights and services to the LGBT community was also there to offer their support and educate.
A statistic, one in four women and one in six men are sexually assaulted and raped, was given at the event.
The theme of the event was uniting to take a stand and prevent future assault cases.
To learn more about the Women's Center of the KCAVP, please go to www.umkc.edu/womenc, and www.kcavp.com.