Meet Asia Givhan: Entrepreneur and UMKC Bloch School Student
  Asia Givhan is an entrepreneur, UMKC Bloch School student and Kansas native. She is the founder and owner of Lotus Ave Cosmetics, a vegan and cruelty-free makeup brand. Recently Givhan accepted an invitation to join UMKC's E-Scholars program, where she will receive mentorship on growing her brand even further. 
  From facing a lawsuit to selling lip glosses, the self-taught makeup artist turned business owner learned valuable lessons throughout her career.
  Since Givhan was a little girl, she knew she wanted her own business. She had different ideas, but it wasn't until high school that she discovered her passion for makeup. 
  "I started to practice on myself and on friends and family. I got really good at it, and eventually started to do people's makeup to earn money while I was in community college," Givhan said. "Then I thought, 'I want to make my service more tangible.' They always say that if you have a service, try to have a product as well. So then I looked into starting a makeup line."
  Givhan faced challenges while in the process of creating her own products and had lots of research to do.
 The biggest challenge Givhan faced was running into trademark and copyright issues based on her brand's name. She was hit with a lawsuit just two weeks after her brand's launch. 
  "They told me that they owned the name, and gave me a timeframe to get rid of everything: all my marketing materials, my website, and my packaging. That was probably one of the most challenging things I've ever faced in my life." 
  She recommends that entrepreneurs register for trademarks, copyrights or patents before the brand is developed and stresses the importance of seeking legal help. 
  Another struggle Givhan encountered was finding the right lab to make her products, which took a lot of trial and error. 
  The lab Givhan now uses sends her samples by mail, and she texts them her critiques to make the products just right.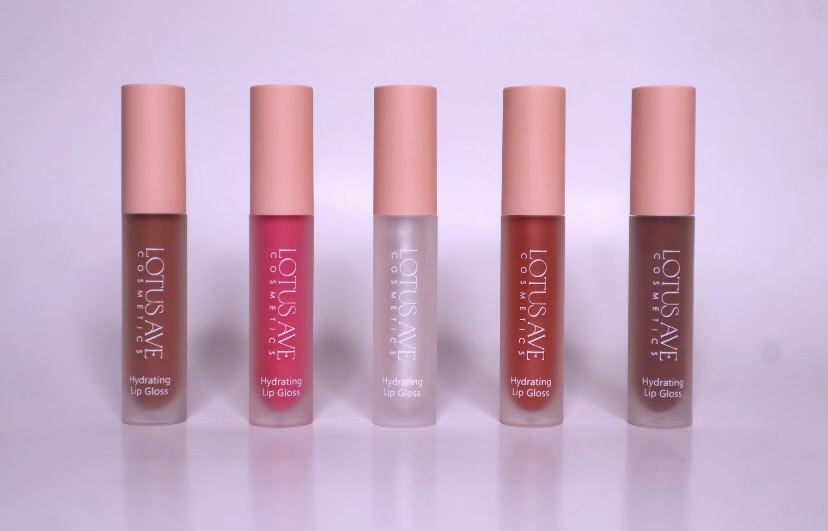 Another setback she experienced was promoting her launch too soon, so she advises other eager entrepreneurs not to get ahead of themselves. 
  "Make sure that your product is in your hand before you start marketing," Givhan said. "You don't want to have to push your launch date back like I did, so make sure that you're not rushing the process."
  Despite her troubles, there were a few things that came easy to Givhan. 
  "I just love social media, so promoting myself and my brand was easier than expected," Givhan said.
  For her, this was a huge advantage since lots of her sales come from social media marketing. Givhan uses all her products in her daily routine, which makes promoting them a breeze. 
  "I love all my products, but my personal favorite is sprinkle," Givhan said. "Sprinkle is our clear gloss with glitter in it. That's been our best seller since day one."
  Givhan certainly isn't the only fan of her products. Her "bloom" and "growth" lip gloss shades sold out just two weeks after her second restock this April. 
  She also has big plans to expand her business, and her brand will be showing up on a major e-commerce platform soon. Her ultimate goal is to "become one of the youngest CEOs in Sephora stores" and to put Kansas City and Wyandotte county on the map. She wants to be an inspiration for other girls to dream big. 
  "I want to show other girls like me that came from nothing, that they can be something great," Givhan said. 
  Her biggest piece of advice to someone wanting to start their own business is to just go for it. 
  "No time is the right time. If you wait for the right time, you'll never start," Givhan said. "Start with little to nothing, because we all had to start somewhere. Be consistent, do your research, and start now – start yesterday!"
  Find Lotus Ave Cosmetics on their website and on Instagram.