Ob-La-Di, Ob-La-Da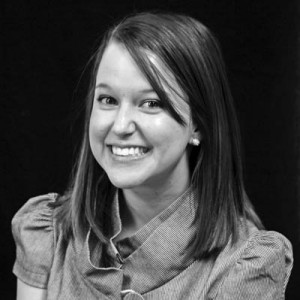 Two weeks from now I will (hopefully) be in a never-ever-going-to-be-flattering cap and gown. Past elementary, middle, and high school (culinary experiences with my Easy Bake Oven, watching "Hey Dude," and my first job at Baskin Robbins), comes a transitional time: college. Much has occurred during my college career—personally and culturally. Like many college seniors, I can't help but reminisce. So in a "Boy Meets World" type of flashback scene, let's take it back from late 2006 to the present.
In 2006, "Little Miss Sunshine" was produced. I still can't get the image of Olive (Abigail Breslin) getting left behind out of my head. During this year I chose to ignore Paris Hilton's sad attempt at making an album, and I dare say everyone else did, too.
The year 2007 brought the brilliance with the Miss Teen USA contestant from South Carolina answering why Americans can't locate their own country on a map with: "…U.S. Americans are unable to do so because, uh, some people out there in our nation don't have maps…" Oh, and Britney Spears shaved her head.
In 2008, Heath Ledger died (watch what I deem as his best movie ever, the Australian film "Candy" featuring Abbie Cornish). "Sex and the City" gets turned into a movie. To be honest, I went. Let's not forget the biggest event of the year: Barack Obama is elected!
2009 could be called the year of the swine flu. Also, "Jersey Shore" corrupted TV-watchers.
In 2010, the Kardashians are everywhere and for no apparent reason. Lil Wayne goes to jail, and Lady Gaga wears a meat dress to the MTV Video Music Awards.
Lastly we are back to 2011, where nothing else matters besides graduation.
Moving past pop culture, my college life has been…well…not what I would have expected. I had naïve expectations about college, thanks to "Felicity." Transferring to UMKC after two years at community college proved to be complicated. As a commuter college in an urban environment, people go to class, leave class, go home. There aren't packed college football games or crazy frat parties like the movies make you believe.
However, there are two specific instances that have defined my college years as good ones: study abroad and a professor.
In 2009, I attended a study abroad session and made the biggest and best decision of my life. I was going to study abroad in London. Without a doubt, this has been the most defining experience not only of my time in college but in my life as a whole. My eyes widened, and I saw the world differently. Emily Dickinson's line "I dwell in Possibility—" became my mantra.
The second most profound aspect came during my time of acclimation back in the States. Coming home was rough to say the least. I was enrolled in Girls and Print Culture with Dr. Jane Greer and had a hard time being back in the city I've lived in my entire life.
Despite being in the winter of my discontent, the moment that changed my life academically happened. Dr. Greer encouraged me. One project—examining women's rhetoric by looking at the writings of Hattie Reynolds in the University of Maryland archives—changed my life. I presented it at symposiums, received a grant to do more archival research, won an award and am hoping to get it published.
As I close in on the last few days of college, I am appreciative of the push to engage in an academic conversation by Dr. Greer and my study abroad experience in London.
Like Band of Horses sings, "The world is such a wonderful place, la-di-da." It is, isn't it?