UMKC Students Raise Their Voice Against Missouri 'Anti-Trans' Legislation
Students and staff bring awareness to Missouri's first-of-its-kind rulings against transgender children and adults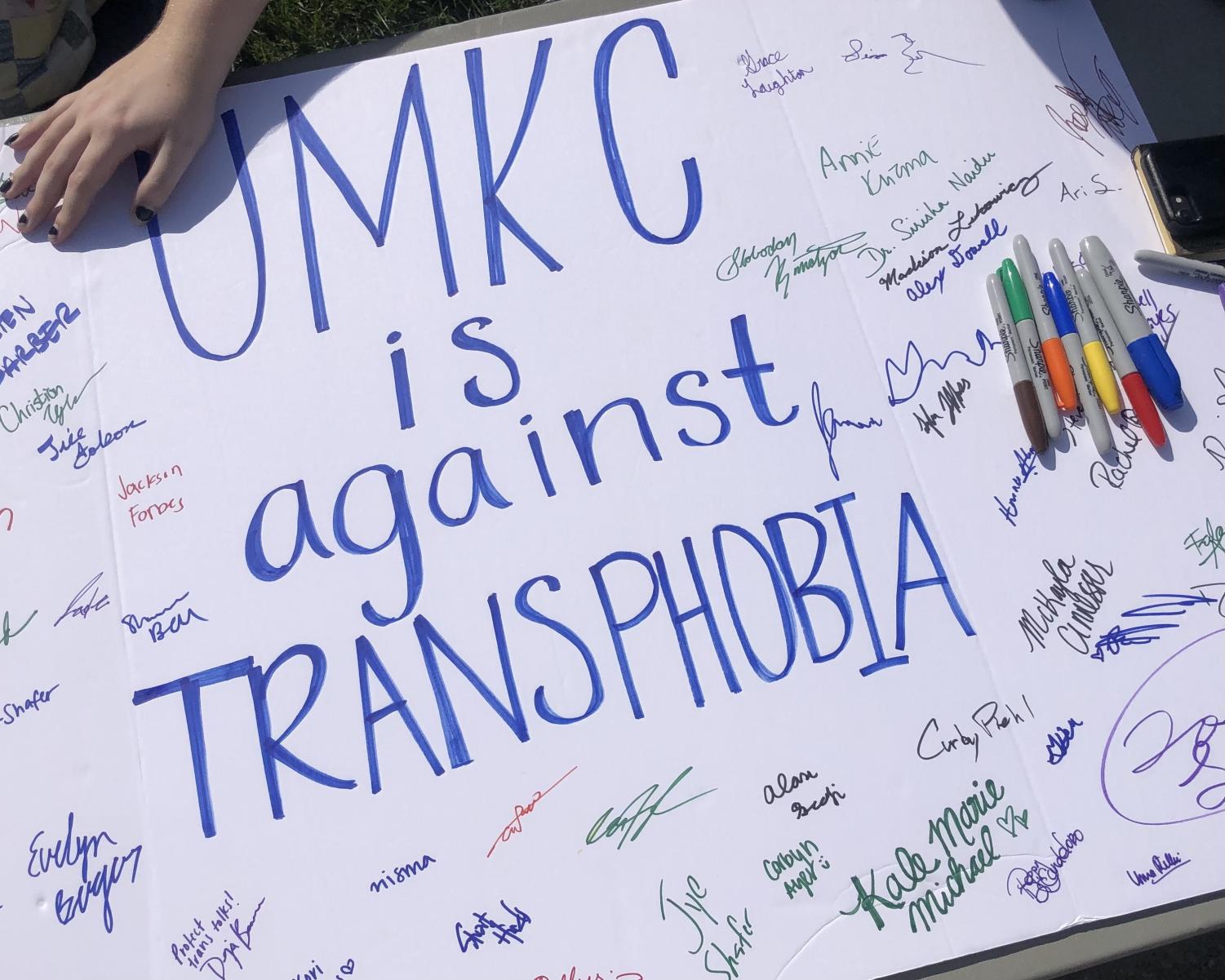 UMKC students and faculty gathered Tuesday evening in front of the Miller Nichols Library and Student Success Center in response to Missouri's unprecedented restrictions on gender-affirming care.
  Four days prior to the event, Missouri Attorney General Andrew Bailey introduced an emergency rule. The order sets strict regulations before a child or adult can receive puberty-blocking drugs, hormones or surgeries "for the purpose of transitioning gender."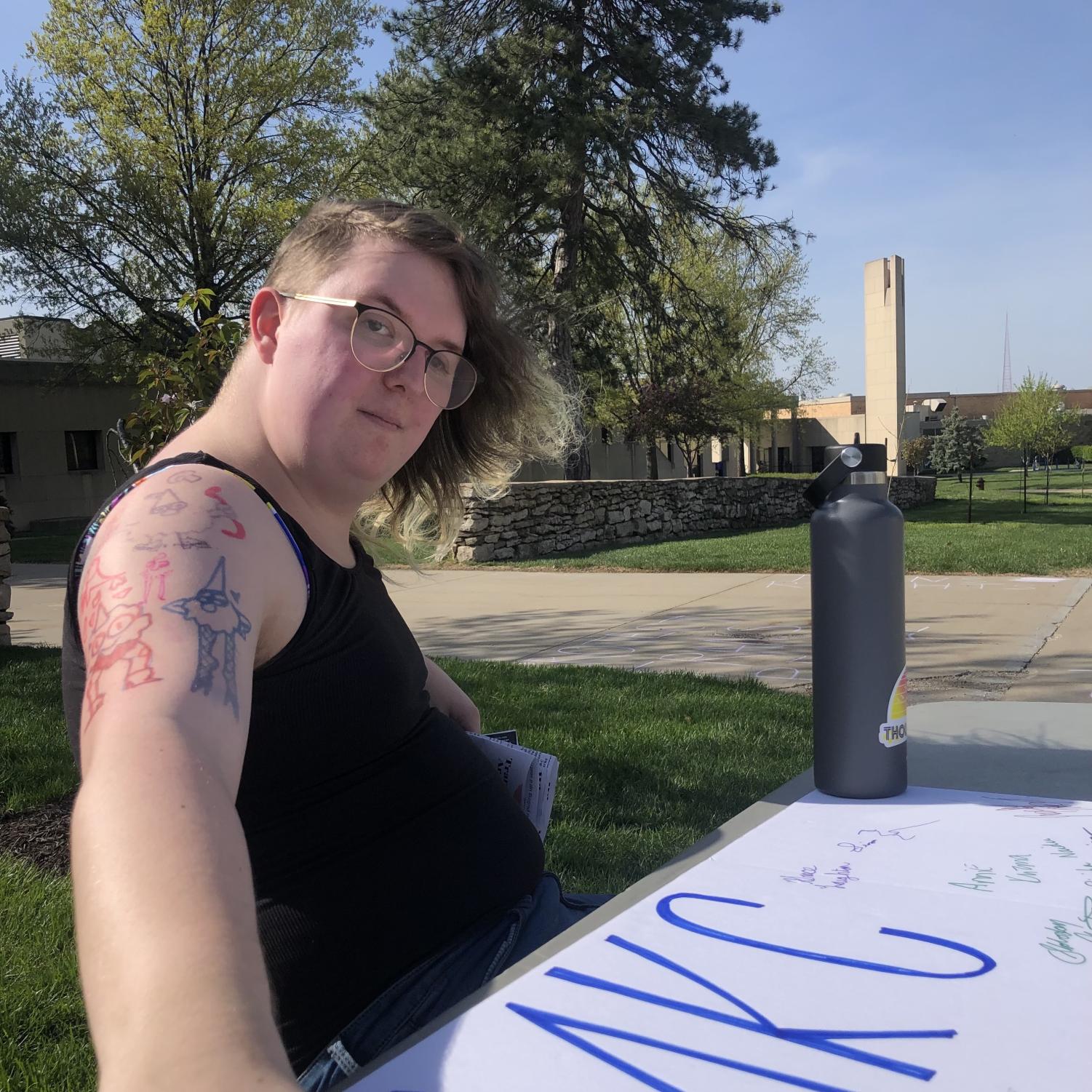 On that same day, the Missouri House passed HB 419, banning gender-affirming care for minors. The House also passed a bill this past Monday, similar to legislation the Senate approved earlier this year, to ban transgender athletes from playing in girls and women's sports. 
  Junior Simone Folson, who co-organized the protest, said last year she finally managed  to secure access to hormone care. Now, she fears Missouri legislation will revoke the critical health support she needs. 
  "It's costing me something that has literally saved my life," Folson said.
Findings support a relationship between access to gender-affirming hormones therapy and lower rates of depression and suicidality among transgender and nonbinary youth, as told in a peer-reviewed research paper from nonprofit The Trevor Project.
  While policies regulating gender-affirming care has become a nationwide trend, Bailey's order makes Missouri the first state in the U.S. to limit treatments for transgender adults, according to the Associated Press. 
  The rule requires patients undergoing 15 separate hourly therapy sessions over 18 months before further treatments can be offered, doctors screening patients for autism and providers disclosing to their patients a lengthy list of information regarding gender-affirming care.
  Folson and several other UMKC students handed out informative flyers, wrote on the sidewalk with chalk promoting transgender rights and had people sign their name on a poster which read, "UMKC is against transphobia."
  Sophomore and other co-organizer Kale Marie Michael said the protest was meant as an artistic statement in support of trans life and to get people aware of the threats transgender Missourians currently face.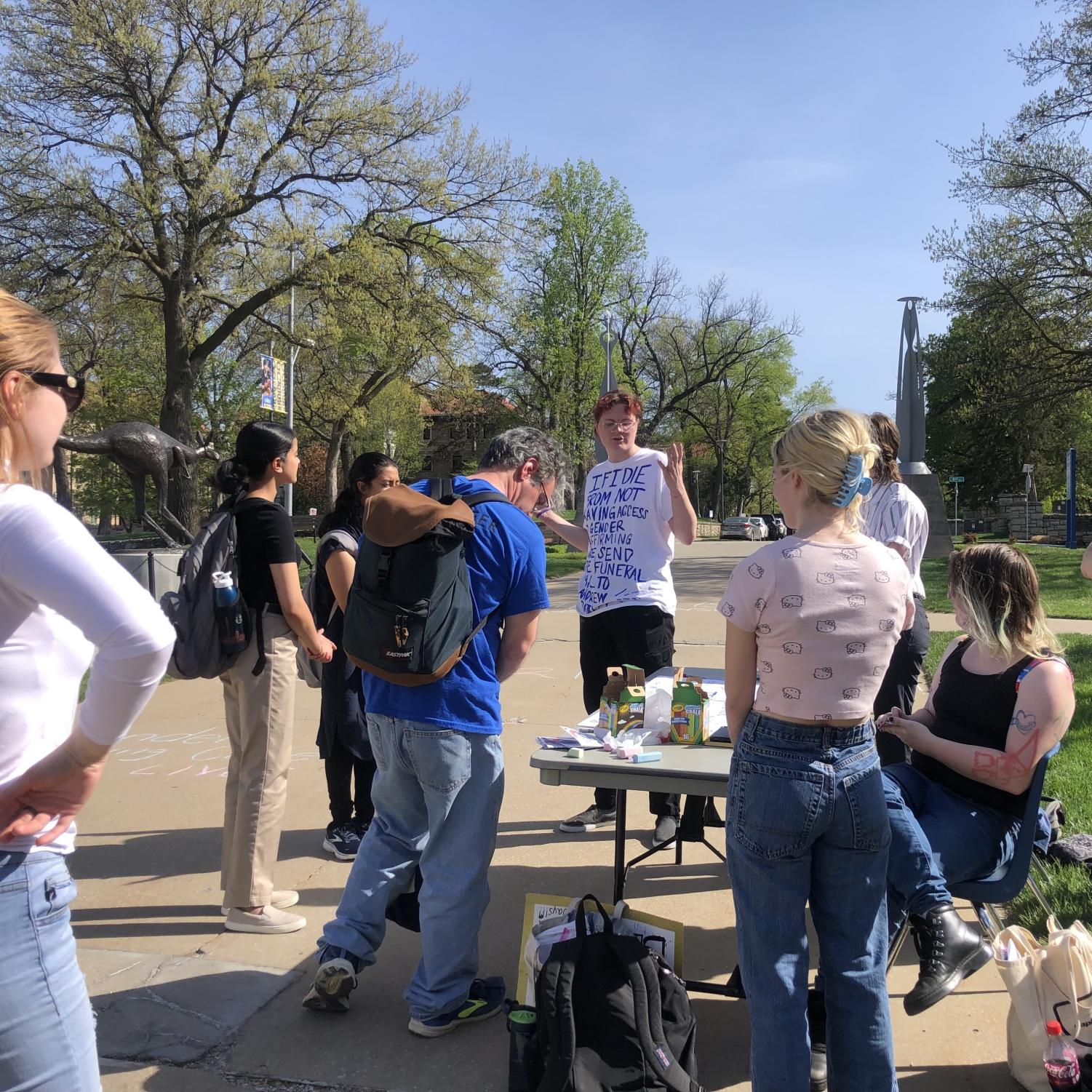 Michael said she knew she was not a boy her whole life; but when she went to see therapists about transitioning her senior year of high school, they told her she "wasn't trans enough." She had to wait four years to receive a gender dysphoria diagnosis and just celebrated her two months on hormones when Bailey introduced the emergency order April 14.
"I don't have the option of leaving where I live, just because Andrew Bailey wants to put restrictions on my health care," Michael said. "I have to stay here. And if I'm going to stay here, I'm going to fight back."
  Students were not the only ones in attendance during the rally. Associate Professor of economics Sirisha Naidu said she showed up in support of transgender rights and disapproval of the emergency rule.
  As a university, Naidu said, "we want this to be a safe space for learning, research and all of the work that people do [at UMKC]."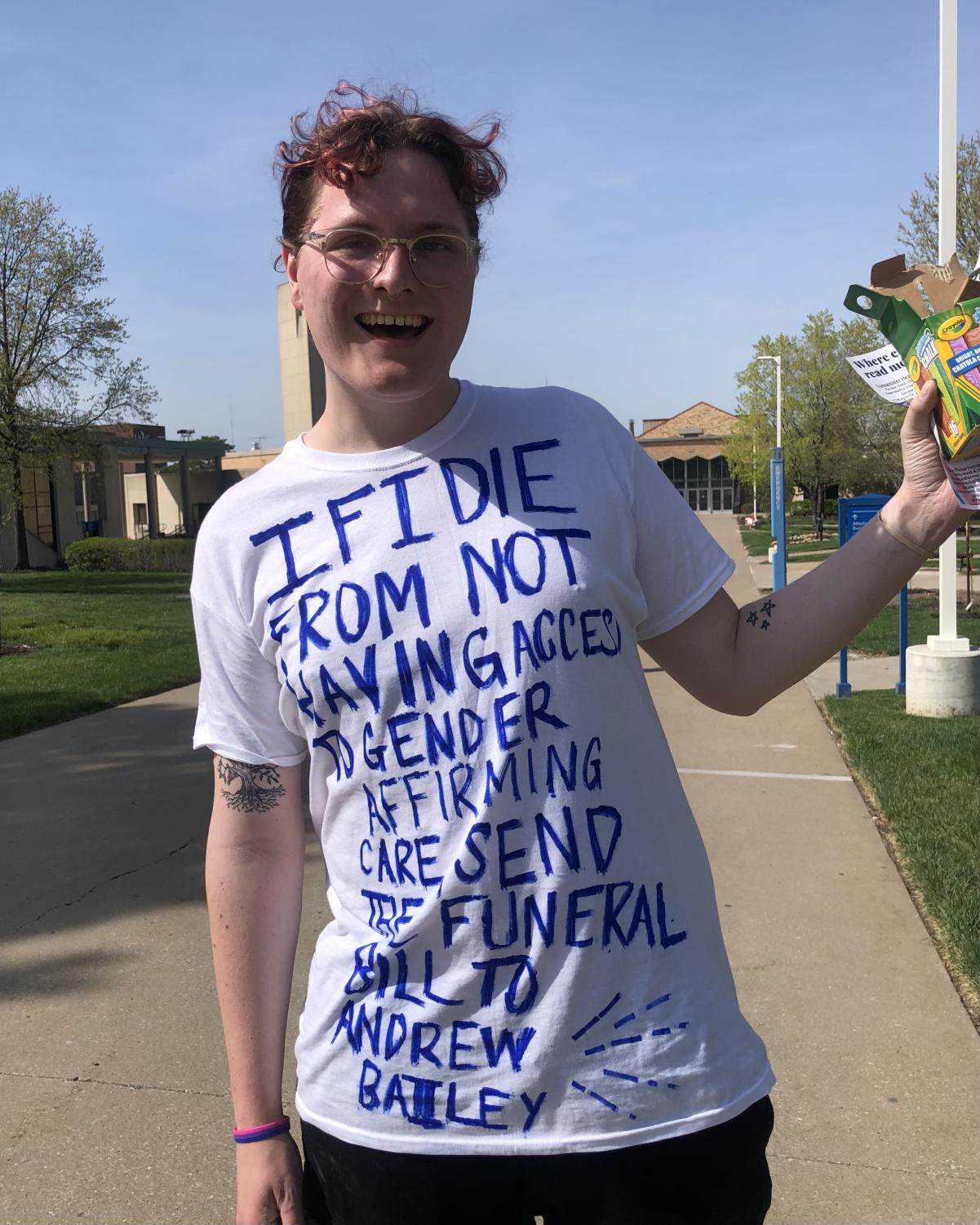 While the professor demonstrated her solidarity with trans students, Michael said she does not feel the same support from the university as a whole, with UMKC's recent removal of its diversity statement feeling like a "slap in the face."
  "I have had several professors here, at campus, who will not use the right pronouns for me, who will not use the right name for me," Michael said. "We need to make sure [those issues are] known, and that injustice against trans people is not tolerated at UMKC."
  Folson, who also works with the student organization Trans+, said she wanted Tuesday's rally to make clear that transgender people exist at UMKC, and they have a community to support them. 
  "There are trans people all around you," Folson said. "This [was] a demonstration that people, at least at UMKC, do care about their trans peers and our access to life-saving medicine."