International Students Provide Experiences, Culture, and a New World of Information for UMKC Students.
Sharing international students' experiences as they navigate UMKC and their education.
  At 17 years old, Manasa Sakthivel moved from her home in India to Kansas City during the height of the pandemic. 
  Knowing no one, she hit the ground running, being fully immersed in American culture from self-checkouts to QuikTrip. 
  "International students know next to nothing when they come to the U.S.," Sakthivel said. "To be honest, we get humbled and we are forced into this growth mindset."
  While studying business administration and being a highly involved student, Sakthivel said she quickly found community at UMKC and joined the ever-growing student population on campus, being one of only 1700 international Roos.
  Sai Pinnepalli came to UMKC from Andhra Pradesh, India in 2017. He is working towards his Ph.D. in chemistry and physics while also being an International Student Affairs Office (ISAO) ambassador.
  International students choose UMKC for many reasons, from getting an education in the states to experiencing a different culture, but these opportunities come at a cost. 
  "International students take a big risk leaving everything behind at home and traveling to the U.S.," Pinnepalli said. "Professionally, we lose our connections back home while struggling to create new ones in the states."
  Whatever the reason, international students have vast experiences that influence the campus. During their time here, they appreciate the welcoming nature of the university and enjoy embracing American culture. 
  "I still remember the grand welcome in our international orientation," Pinnepalli said. "I received support from my professors and peers, and I am forever grateful to them and UMKC." 
  While international students have recognized the ongoing aid the university provides, many students said they feel there could be more policy support and mental health. 
  "UMKC has been taking good care of us, no doubt about that," Pinnepalli said. "But I often hear from other internationals [that] couldn't get enough support in terms of scholarships, guidance to navigate through UMKC operations or on-campus job opportunities."
  Sakthivel said she agrees international students need more assistance and wants the university to start with mental health.
 "How many [counselors] have an international [or] ethnic background," Sakthivel said. "Some things are just cultural. I can't explain my problems to the person who doesn't understand the culture."
  She continues by saying diversity should be in every aspect of a university, not just an office or club.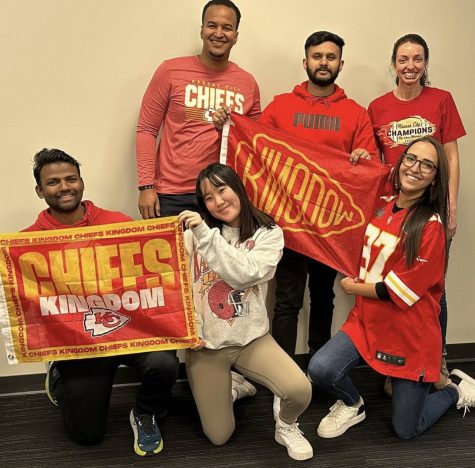 Peer connections are essential to international students since they are away from everything familiar to them. International students urge that domestic UMKC students bridge connections with their peers, grow together and embrace the diversity that comes with these unions.
  "It's nice to work with students where you know that, for a lot of them, this is their American dream," said Alex Spenner, Coordinator of International Advising. "It's not just about them, but about their families."
  On April 22, international student ambassadors through ISAO will be hosting their annual Culture Fest, where international lifestyles will be celebrated through dance, food, music and much more. All students are welcome.