LGBTQ+ Legislation in Missouri
The fate of 30 bills pertaining to LGBTQ+ rights are being decided
  Record numbers of LGBTQ+ legislative proposals are sweeping through Missouri; 30 have been filed since December 2022.
  This puts the state at the second-highest number of bills targeting LGBTQ+ issues in the nation, according to the ACLU. 
  Supporters of these bills, which address topics such as school discussion of LGBTQ+ topics, drag shows and gender-affirming care, assert they protect children and their parents. However, the high volume of proposals concerns activists who fear the bills would limit LGBTQ+ rights if passed.
  To student senator and public administration major Justice Horn, the most concerning proposal is SB 134, dubbed the "Vulnerable Child and Compassion Act." Horn likens the act to Florida's "Don't Say Gay Act."
  Florida's law prohibits school instructors from discussing sexual orientation or gender identity with kindergarten to third-grade students. Missouri's version would include all public schools at all grade levels. 
  "A lot of [LGBTQ+ youth], especially in Missouri, aren't so welcome at home — school is really the only place where they have community," Horn said. "It would not only create an atmosphere where that's unacceptable but also make every single GSA (Gay-Straight Alliance) in the state of Missouri illegal." 
  As of Feb. 14, the bill has passed out of committee and is headed for the state senate, according to a post from Horn's Twitter.
  Similar bills gaining momentum would impact transgender youth and their abilities to participate in school activities. One such bill is SB 781, the "Save Women's Sports Act." This proposal would demand that transgender students play on the team matching with their biological sex.
  The bill's summary states, "No athletic team or sport designated for biological females, as defined in the act, shall be open to students that are biological males." 
  To some UMKC students, the idea seems fair. 
  "The question about trans athletes is tricky," said Maci Branch, a senior English major and trans woman. "Everybody is different, but in general XY males are stronger and bigger, and XX females are smaller and less strong. There are exceptions, but those are not the rules, and competition only works if we follow them."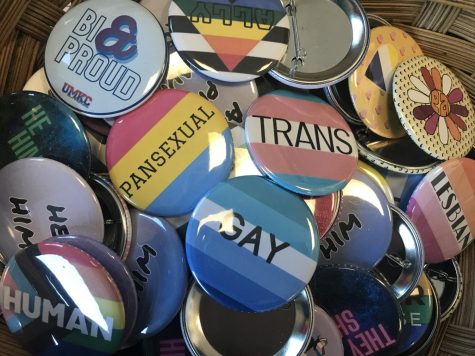 However, critics of the Save Women's Sports Act argue it has nothing to do with protecting women's sports and will instead lead to transgender students feeling marginalized, excluded and unwelcome from school extracurriculars. 
  "The assumption that women are weaker than men is just not true," Horn said. "They are moving heaven and earth to ban these kids from playing."
  These are only two of the 30 bills pertaining to LGBTQ+ rights in Missouri right now. Other bills on the docket seek to criminalize drag and restrict gender-affirming care for minors. 
  Although Missouri has been leading the nation in legislation seen as anti-LGBTQ+, it's only the latest out of many. 
  The current push of the legislature echoes long-held debates about the rights of LGBTQ+ communities, transgender rights and conservative resistance to ideas of gender identity.