A Bollywood Bonanza
UMKC's Indus Hosts its Annual Formal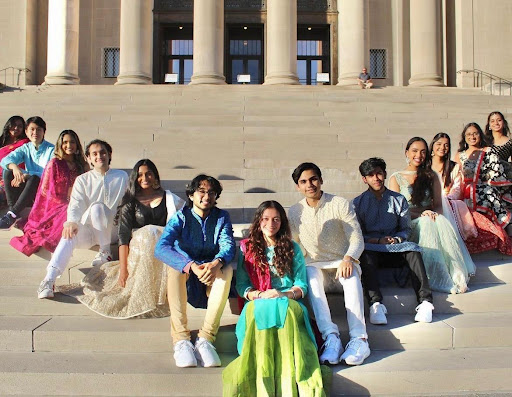 Many UMKC students may never visit India, but they had a chance to hear its music and try its food with UMKC's Indus organization at the El Torreon KC Event Center.
  For many, it was a night to remember. 
  "I've been coming to Indus since my first year," said UMKC BA/MD student Sibiraj Senguttuvan. "It's special because I get to share an aspect of my culture and identity with all of my friends of different backgrounds here at UMKC."
  Around 350 guests attended the fun-filled night and came dressed in kurtas, saris, churidars and lehenga cholis. These bright-colored dresses are adorned with stones and embellishments showcasing traditional Indian clothing.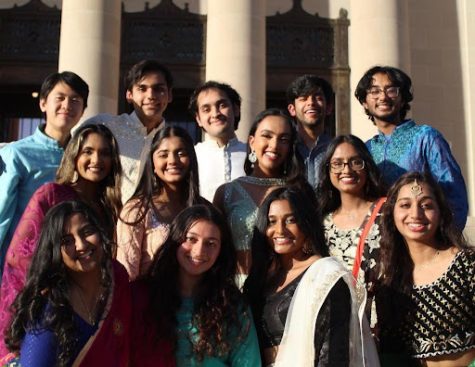 The event began with a curated Indian buffet. Partygoers were given a taste of various foods present throughout the Indian subcontinent, including items such as saag paneer, butter chicken and chana masala.
  Emulating a typical Indian party, the night concluded with a dance celebration featuring Bollywood music from hit Indian movies curated by an on-stage DJ. The crowd danced away to classics from Bollywood star Shah Rukh Khan while blending in new hits like Tesher's Jalebi Baby.
  It was no easy task putting this together. The one-day festival is entirely run and organized by students. In fact, every year, Indus elects a board that helps organize the winter formal and the spring talent show.
  "Planning the Indus formal requires a lot of time and patience," said UMKC student and Indus president Simren Mahajan. "It was important to consider everyone's school schedule to make sure people could attend."
  Mahajan explains that a lot of behind-the-scenes fundraising and planning go into the one-day event to cover the costs. The group relies on outside fundraising as well to help make the event a reality.
  "From booking the venue to catering the food to hiring a DJ at the event, each board member is assigned a role," Mahajan said. "We were fortunate to receive some financial support from the school."
  Indus social chair, Nivedita Jayasekar said the board takes event planning seriously and is always looking to improve based on the feedback they are given. 
  "People come up to us with suggestions on how to make the event better. We take their feedback and want to make it a reality. Every year, the board's hard work and dedication keep the event rolling," Jayasekar said.
  While the fun may be over for now, the yearly tradition will be back next year. Stay tuned for the talent show this spring.