Me likey Lykke Li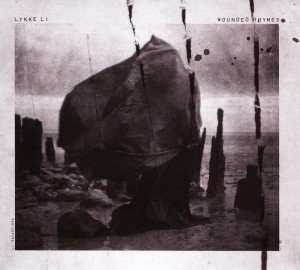 "I'm your prostitute, you gon' get some."
Under any other circumstances, having these lyrics stuck on repeat in my mind would be an annoyance. But, Lykke Li has me thinking myself a lady of the night… and I don't hate it.
In late February, the Swedish songstress released her sophomore album "Wounded Rhymes." With a folksy- electronic pop sound, the album illuminates Li's growth as an artist.
Li's first album, "Youth Novels," released in 2008, featured light sounds with what seemed like the focus being primarily on lyrics. In contrast, Li livened things up in "Wounded Rhymes" with bold songs like "Rich Kid Blues" and "I Follow Rivers."
She incorporates strong electronic beats with the same gripping lyrics and ethereal voice.
Li's background is also apparent in her recent work.
She lived in places like Nepal, India, Portugal, Lisbon and Morocco growing up. Both her parents were involved in Swedish punk bands with her father's band, Dag Vag, later gearing toward reggae.
Her mother abandoned music for a successful career in photography ranging anywhere from editorial work to photojournalism in countries like Afghanistan and Tibet.
Li's diverse upbringing culminates into dynamic sounds and a stage presence both powerful and delicate.
Since her debut album, she has been gaining popularity and has collaborated with other artists like Kings of Leon and Kanye West.
"Wounded Rhymes" is worth a listen and definitely worth purchasing.
I'm a prostitute, and Lykke Li has got some of my attention.