B.o.B. and OneRepublic come to UMKC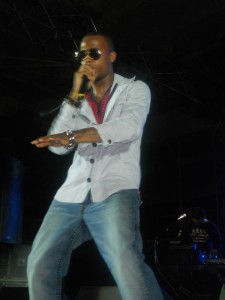 On Friday, March 11, the Activity and Program Council (APC) and Office of Student Involvement (OSI) hosted a concert with performers B.o.B. and OneRepublic in Swinney Recreation Center.
American pop rock band OneRepublic got the party started Friday night. They began by performing "Everybody Loves Me" from their second studio album "Waking Up."
During their time on stage, OneRepublic performed a set list of ten songs including "Stop and Stare," "Secrets" and "Apologize."
The band skipped a song due to "technical difficulties with the cello," according to lead singer Ryan Tedder. He promised to go back and sing the song. Which song was skipped was never announced.
Tedder kept the crowd entertained during and between songs by jumping offstage and getting very close to fans.
When he inched his way toward the audience, everyone screamed at the top of their lungs with joy and began reaching out to him. Tedder grabbed one woman's hands and began singing to her.
"Who auditioned for American Idol?" Tedder asked. A few audience members raised their hands. "Everybody high-five those people, because they didn't make it," he joked before starting the next song.
He also explained the meaning of the song "Marching On."
"When life kicks your ass," he said, "you keep marching."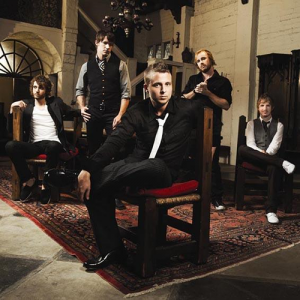 After an hour-long performance, OneRepublic's drummer threw his drumsticks into the audience before exiting.
After an intermission, B.o.B., also known as Bobby Ray, appeared on stage, exciting the crowd by rapping excerpts of some of his songs.
"Make some noise!" he said. "Is that as much noise as you can make?"
The crowd roared louder.
B.o.B. performed "Bet I Bust," "Past My Shades" and "Haters Everywhere," among other hits.
Tech N9Ne was in attendance. B.o.B. acknowledged his presence, which sent some audience members on a scavenger hunt.
Tech N9Ne was standing humbly in the back of the gym. He allowed fans to take pictures.
B.o.B. encouraged fans to follow him on Twitter
at bobatl.
His exit left the audience wondering if the show was really over. The confusion was stemmed from him exiting the stage before as if he was done, then coming back out and performing more songs.
The audience eventually realized there would be no encore and began to leave.
After the show I searched for OneRepublic and B.o.B. on Twitter. No success finding OneRepublic but B.o.B. mentioned Kansas City in his post.
He exclaimed, "Kansas City! Thanks for your honesty tweets, we shall dance again! Until then I'll see you at the afterparty!"
Oddly, B.o.B. had not mentioned an after party at the concert. It was rumored that he performed at Expressions on Armour later that night. That rumor was never confirmed.