Top Ten: Most influential women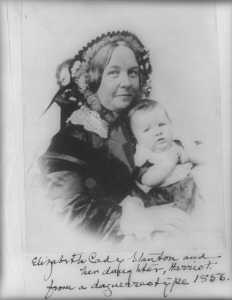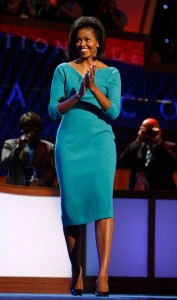 March is Women's History Month, a month-long celebration designed to increase the consciousness of women in history. Women's History Month began as Women's History Week in the 1970s, became Women's History Month in the 1980s and has since gained even more traction.
The theme of 2011's celebration is "Our History is Our Strength." According to National Women's History Project, "Learning about women's tenacity, courage and creativity throughout the centuries is a tremendous source of strength."
In honor of this year's theme, in no particular order, are some of the top ten most strong, influential women in recent history.
1. Elizabeth Cady Stanton
An abolitionist and social activist, Stanton was a leading figure in the early women's movement. A small group of women and men led by Stanton and Lucretia Mott held the Seneca Falls Convention in 1848. The conference was the first organized event aimed at addressing women's rights and issues.
Stanton also wrote "The Declaration of Sentiments," a text based off the U.S. Declaration of Independence. It demanded that the rights of women be acknowledged and respected by society, and was signed by 68 women and 32 men.
She famously declared "This is the winter wheat we're sowing, and other hands will harvest," of her Women's Movement efforts.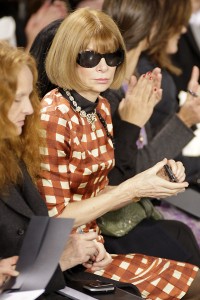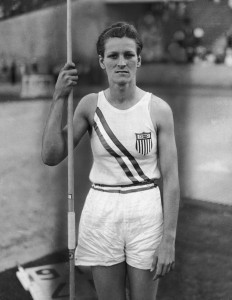 2. Anna Wintour
Wintour is the editor-in-chief of one the most influential and long-lasting fashion magazines in history, Vogue. She is known throughout the world of fashion for her eye for trends and support of young designers.
3. Oprah Winfrey
An obvious choice, Winfrey has been a household name for over two decades. Now, with a magazine, Sirius XM radio show, television show and an entire television network that have shared her namesake, Oprah has been called the richest African-American of the 20th century. Some even call her the most influential woman in the world.
4. Georgia O'Keefe
O'Keefe was a major figure in American art during the 1920s and is best known for challenging the boundaries of the modern American style with her use of abstraction in her paintings of flowers, animal bones and landscapes. She found her inspiration in the American Southwest, and she played a central role in bringing the American art style to Europe.
5. Eleanor Roosevelt
During her time as First Lady, Roosevelt became an advocate for civil rights, worked to enhance the status of working women and both supported and worked as a delegate in the United Nations General Assembly. She remained active in politics for the rest of her life, and was even called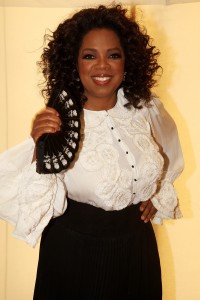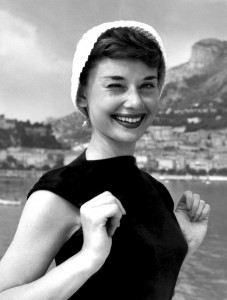 "First Lady of the World" by President Truman for her human rights achievements.
6. Michelle Obama
The current First Lady and a woman who hasn't escaped the public eye since her husband took office. Obama is seen as a national role model for women and has even achieved status as a "fashion icon." As First Lady, she has undertaken an initiative to reverse childhood obesity.
7. Babe Didrikson
Didrikson was an athlete who paved the way for generations of women to come and is known for breaking accepted models of femininity in her time. She was most successful in golf, basketball, track and field and won a gold medal in the 1932 Olympics. Didrikson participated in three PGA (Professional Golf Association) tournaments and was the first and only woman in history to make the cut in a PGA Tour event.
8. Audrey Hepburn
An actress who is as influential on women now as she was on women in her own time. Her grace, elegance, and all-around talent make her an actress who has withstood the test of time. She is one of the few entertainers who have won an Oscar, Emmy, Grammy and Tony Award. Her work for UNICEF earned her the Presidential Medal of Honor.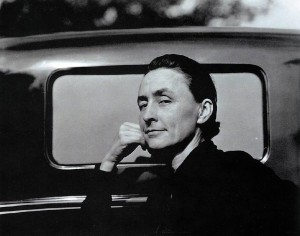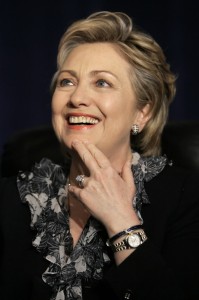 9. Hilary Clinton
In the 2008 presidential race, Clinton won more primaries than any other female candidate in history. She narrowly lost to President Barack Obama. Among other achievements, Clinton is currently U.S. Secretary of State.
10. Marie Curie
She was a scientific pioneer who created the theory of radioactivity and under her the first studies were conducted using radiation to attempt to cure cancer. She was the first person to win two Nobel Prizes for her work.
Look for the UMKC Women's Center's events around campus and throughout the metro during the month of March in honor of Women's History Month. To find more information on these events, visit www.umkc.edu/womenc/womenshistorymonth.asp. Also, visit Ms. Magazine's Live-Blogging Women's History, featuring a look back on women's history each day, www.msmagazine.com/blog/blog/author/daviddismore/ .