Editors' Oscar picks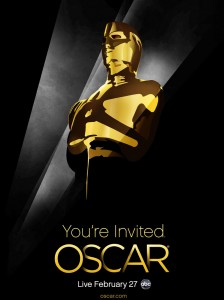 The 83rd annual Academy Awards (Oscars) will air Feb. 27. The first Academy Awards occurred on May 16, 1929 without any media coverage. By the time it happened a year later, a radio station covered the event.
Recently, a study conducted at the University of Toronto's Rotman School of Management and Carnegie Mellon University found actresses who were nominated in the Best Actress category and won were at greater risk for getting divorced. The study looked at 751 nominees, in the Best Actor and Actress categories of the Academy Awards between 1936 to 2010. The results show that Best Actress winners have a 63 percent chance of their marriages ending sooner than the marriages of the women who did not win.
Last year, "The Hurt Locker" won Best Picture, Sandra Bullock won Best Actress for "The Blind Side," Jeff Bridges won Best Actor for "Crazy Heart," Mo 'Nique won Best Supporting Actress for "Precious: Based on the Novel 'Push' by Sapphire" and Christoph Waltz won Best Supporting Actor for "Inglourious Basterds."
In celebration of this year's Oscars, the editors at U-News picked their favorites to win. Check 'em out!
Nominations:
Best Picture
"Black Swan"
"The Fighter"
"Inception"
"The Kids are All Right"
"The King's Speech"
"The Social Network"
"Toy Story 3"
"True Grit"
"Winter's Bone"
Actress in a Leading Role
Annette Bening – "The Kids are All Right"
Nicole Kidman – "Rabbit Hole"
Jennifer Lawrence – "Winter's Bone"
Natalie Portman – "Black Swan"
Michelle Williams – "Blue Valentine"
Actor in a Leading Role
Javier Bardem – "Biutiful"
Jesse Eisenberg – "The Social Network"
Colin Firth – "The King's Speech"
James Franco – "127 Hours"
Actress in a Supporting Role
Amy Adams – "The Fighter"
Helena Bonham Carter -"The King's Speech"
Melissa Leo – "The Fighter"
Hailee Steinfeld – "True Grit"
Jacki Weaver – "Animal Kingdom"
Actor in a Supporting Role
Christian Bale – "The Fighter"
Jeremy Renner – "The Town"
Mark Ruffalo – "The Kids are All Right"
Geoffrey Rush – "The King's Speech"
Our Picks:
Best Picture
Sarah – "Blue Valentine"*
Kasim – "Inception"
Kevin – "King's Speech"
Melissa – "The Social Network"
Briana – "True Grit"
Brad – "Toy Story 3"
Actress in a Leading Role
Sarah – Natalie Portman
Kasim – Natalie Portman
Kevin – Natalie Portman
Melissa – Michelle Williams
Briana – Michelle Williams
Brad – Natalie Portman
Ethan – Natalie Portman
Actor in a Leading Role
Sarah – Ryan Gosling*
Kasim – James Franco
Melissa – Jesse Eisenberg
Briana – Jeff Bridges
Brad – James Franco
Ethan – Colin Firth
Actress in a Supporting Role
Sarah – Helena Bonham Carter
Kasim – Helena Bonham Carter
Kevin – Helena Bonham Carter
Melissa – Melissa Leo
Briana – Hailee Steinfeld
Brad – Melissa Leo
Ethan – Hailee Steinfeld
Actor in a Supporting Role