Missouri is back in the loop as a top-five contender for a 31-minute transportation route between the cities home to three UM schools: Kansas City, Columbia and St. Louis.
In May, U-News reported the proposed Missouri route – between Kansas City and St. Louis – was a semifinalist in the "Hyperloop Global Challenge" by Hyperloop One, a privately-held company striving to eliminate barriers of time and distance.
Hyperloop One announced the final American contenders for their hyperloop in September, leaving Missouri off the list.
However, the formation of the Missouri Hyperloop Coalition, a public-private partnership including the University of Missouri System, brought Missouri back to the mix of top contenders earlier this month.
"The hyperloop will represent a paradigm shift in our ability to travel and conduct business throughout Missouri," said UM System President Mun Choi. "The University of Missouri System is very excited to partner on this initiative."
The coalition will conduct a $1.5 million study to determine the feasibility of placing the hyperloop along the Interstate 70 corridor.
On Oct. 21, Dan Katz, the head of policy at Hyperloop One, told the Associated Press that Missouri is now in the top five contenders, if not the final three.
If Missouri wins the challenge, it will host the first hyperloop network, which will transport passengers and cargo through electromagnetic propulsion in a low-pressure tube. The hyperloop vehicle floats above the track and travels faster than the speed of sound at 671 mph.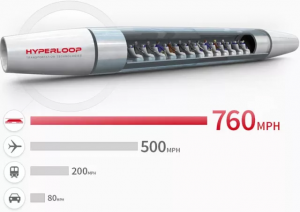 The proposed 240-mile route between Kansas City and St. Louis will have multiple stops along the way, including Columbia, Mo.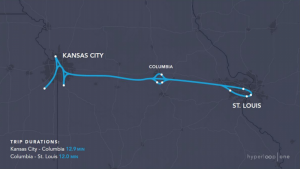 Many UMKC students from the St. Louis area make the nearly four-hour drive between Kansas City and their hometown. The proposed hyperloop would take an eighth of that time and cost less than the hour-long flight between the two cities.
Reese Bentzinger, a sophomore in communications studies from St. Louis, thinks the hyperloop would revolutionize her travel home from Kansas City.
"As someone who often has to travel from St. Louis to Kansas City, the hyperloop would be helpful for those who travel for either business or personal reasons," said Bentzinger. "When you travel by car, it's easy to get tired and gas is expensive. The Metrolink is cheaper but slower and a little cramped. I imagine the hyperloop would be faster and more comfortable."
eapfx4@mail.umkc.edu