The joy of helping others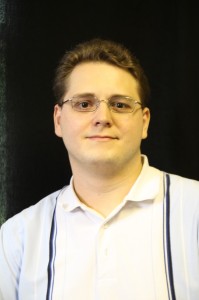 If you remember, the last time I spoke up in the U-News Forum section, I was talking about taking time out of your vacation for yourself.
I should listen to my own advice.
Over the break, which seems so long ago now, I drove more than 3,000 miles, moved my brother and his wife to Chicago, moved myself and got a whopper of a cold to boot.
Don't get me wrong, I had a great break – it was just exhausting.
Helping someone move, or moving yourself, is always a double-edged sword. Generally, the change is good, and it's always exciting to settle into some new digs.
However, the work gets harder and harder as you go and having friends nearby helps.
I'm a firm believer that friends help you, and real friends help you move.
Ignoring the obvious physical benefits of hefting boxes and furniture around, you build up a good representation of your friendship with those you help move.
If you show your friends and family that you're willing to help out, especially in those instances where heavy lifting is involved, that appreciation is well worth the aches and pains the following day.
I always enjoy the gratitude that I get when I help a friend, and I know how much it means to someone if you take a good chunk of time out of your day to help them move from one place to another.
One thing I noticed while schlepping furniture up three flights of stairs for my brother, is that once a rhythm gets going, and everyone who is there gets a little comfortable, you tend to generate a good rapport with the other people helping out.
After all, it takes a like-minded spirit to subject oneself to a grueling task of unloading a 17-foot truck on a cold January morning in Chicago.
It's a good way to help out, exercise, and meet some people, even if you're meeting people you're probably never going to see again.
The thing is, when helping someone move, or while helping yourself move, for that matter, the people you meet are all, for the most part, good people.
You can also use the opportunity to get to know people you thought you already knew even better.
It's a good feeling to help someone, especially someone close to you, such as a friend or family member. It's an even better feeling to make a connection with someone new, or reconnect with someone old and forge a friendship that is one of those long-lasting, great-feeling kinds of relationships – the kind that lasts a lifetime.
So, when the chance arises and someone asks for a help moving into their loft apartment, or whatever, take a minute to think how beneficial and fulfilling it would be to help someone else out.
Besides that, you can also ask them for help when you need a helping hand in the future, and real friends will at least do what they sincerely can.
And reminding them that you helped lug a sleeper sofa into their nice apartment helps, too.