Top Ten: Senior year bucket list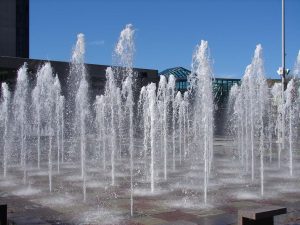 As a UMKC senior, I have until May to accomplish all the things I have wanted to do and see the places I have wanted to visit before returning to my hometown of St. Louis.
These are the top 10 things on my bucket list before I receive my diploma. Follow my list or make a bucket list of your own—before you're no longer a Roo.
1. Communiversity Class
I have to take at least one Communiversity class (free for UMKC students) before I graduate.
Each semester, I pick up one of these brightly-colored magazines and thumb through it, reading about the unconventional classes titled Aerial Yoga, I Want to Be On the Radio! and Beer Appreciation 101.
2. Boulevard Brewery Tour
Once again, my favorite word is the f-word: free. It doesn't cost a thing to tour the brewery as long as you reserve your spot in advance.
This historic Kansas City brewery is a must-see for any UMKC senior who is 21 or older, not to mention there are free samples at the end. Boulevard Brewing Co. is located at 2501 Southwest Blvd., and is open to the public Wednesday through Sunday. Visit www.boulevard.com to schedule a tour.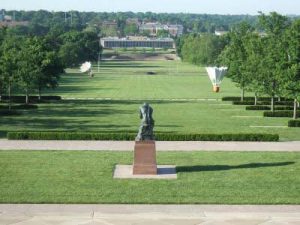 3. Run through the fountains at Crown Center
Crown Center Square has a large outdoor fountain that many local kids run through to cool off during hot summer months, but my intention is a little different.
Instead, I'm going to run from one end of the fountain to the other when the spouts are low and try to make it to the other side before the water spouts shoot up over the top of my head. These fountains certainly deserve a proper goodbye from me.
4. Harry Truman's Home
The United States National Park Service has listed Harry S. Truman's home as a National Historic Site. For 66 years, Truman, the only U.S. President from Missouri, resided at 223 N. Main Street, Independence. While this bucket list item is not free, it is still quite a steal at only $4.
5. KC Barbecue
Where does one even begin? Congressman Emanuel Cleaver loves Gates Barbeque, but some of the locals swear by Big T's, Obama visited Oklahoma Joe's, and other presidents have visited Arthur Bryant's. But my friends love Fiorella's Jack Stack Barbeque. At least I know I can't go wrong with so many legendary options.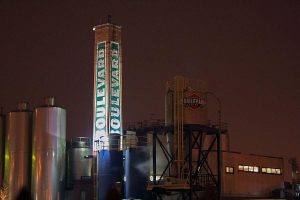 6. Tour Glore Psychiatric Museum with UMKC's Psychology Club
It didn't happen in the fall, but Psi Chi promises me that they will be hosting a trip to the Glore Psychiatric Museum.
Formerly known as the State Lunatic Asylum No. 2, the hospital-turned-museum is located in St. Joseph, Mo. and contains a disturbing- yet-impressive, collection of medical tools used to treat patients with mental illnesses.
7. The Nelson's Front Lawn
When finals week rolls around, I'm going to spend at least one warm afternoon stretched out on the front lawn of the Nelson-Atkins Museum of Art.
The Nelson is within walking distance of campus, and general admission is free. Arguably one of the top art museums in the country, the Nelson boasts a number of pieces by notable artists, including Rembrandt, Monet, Pablo Picasso, Joan Miró, El Greco, Andy Warhol, Richard Estes, Claes Oldenburg, Thomas Hart Benton and many others.
What's more, the weekend brunch selection is fabulous and reasonably-priced.
8. Visit Hallmark
Hallmark cards are an American classic, but did you know Hallmark is headquartered in Kansas City? It's hard to believe that I still haven't visited the Hallmark Center to check out exhibitions on card-making and creativity, but I will get there before graduation. The company is closed this month in preparation for its first centennial celebration, but will re-open on Feb. 2.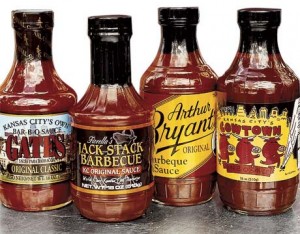 9. Give back to Second Chance Thrift Store
Number nine is designated to my one good deed: I'm going to donate to Second Chance Thrift Store. At Second Chance, located at 77th Street and Wornall Road, I've found costumes for '80s-themed parties, ugly Christmas sweaters and on a few occasions, I've even found clothing and jewelry I love. If you're also leaving KC in the spring or if you just want to get rid of some extra baggage, give it to Second Chance instead of tossing it.
10. Diastole–UMKC's Secret Treasure
By definition, the word diastole is the brief period of time that lapses between heartbeats.
Diastole Scholars' Center, donated by Dr. E. Grey Dimond in 1983, is a large, '70s-style home tucked away in the Hospital Hill campus that features a variety of stunning furnishings collected by Dr. Dimond and his wife during their travels around the world.
Diastole is a must-see for every UMKC student, but it is not open to the public. However, you can see Diastole by attending one of the many scholarly events that Diastole hosts.
One opportunity to see Diastole is by attending the Undergraduate English Council's Annual Literature for Life Week Symposium on Saturday, April 16.