Part of the design for the Black Lives Matter street mural at 18th and Vine included incorporating piano keys into the letters. Here a volunteer prepares their brush to work on the piano keys in the letter 'E' of the mural.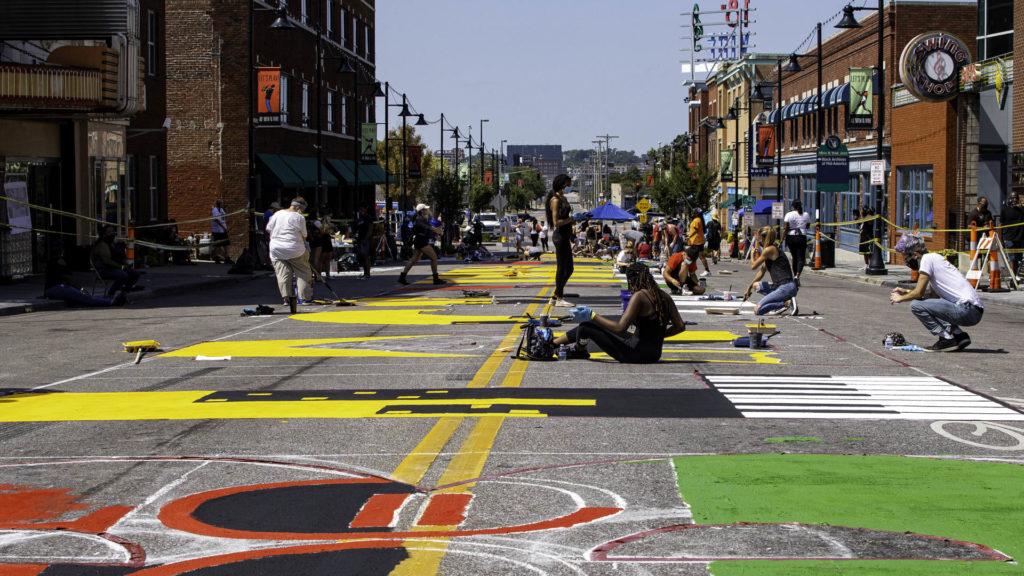 Volunteers performed painted a significant portion of the street murals and were overseen by artists. In this photo, volunteers at 18th and Vine work to complete one of the six Black Lives Matter murals around the city.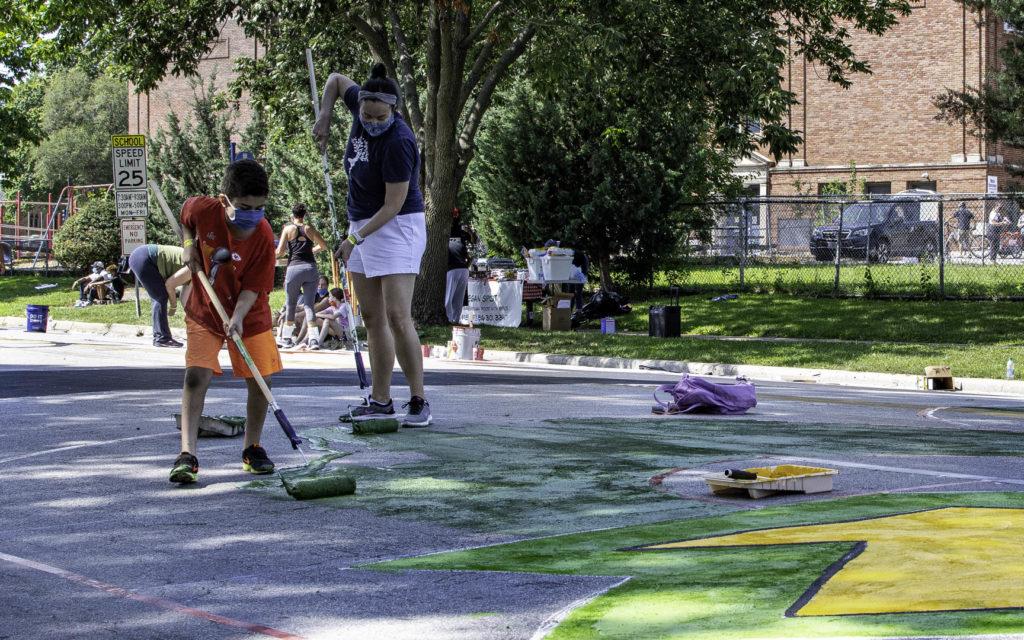 Families volunteered to complete the six murals. Here a mother and her son work on a portion of the street mural at 63rd Street and Brookside Boulevard.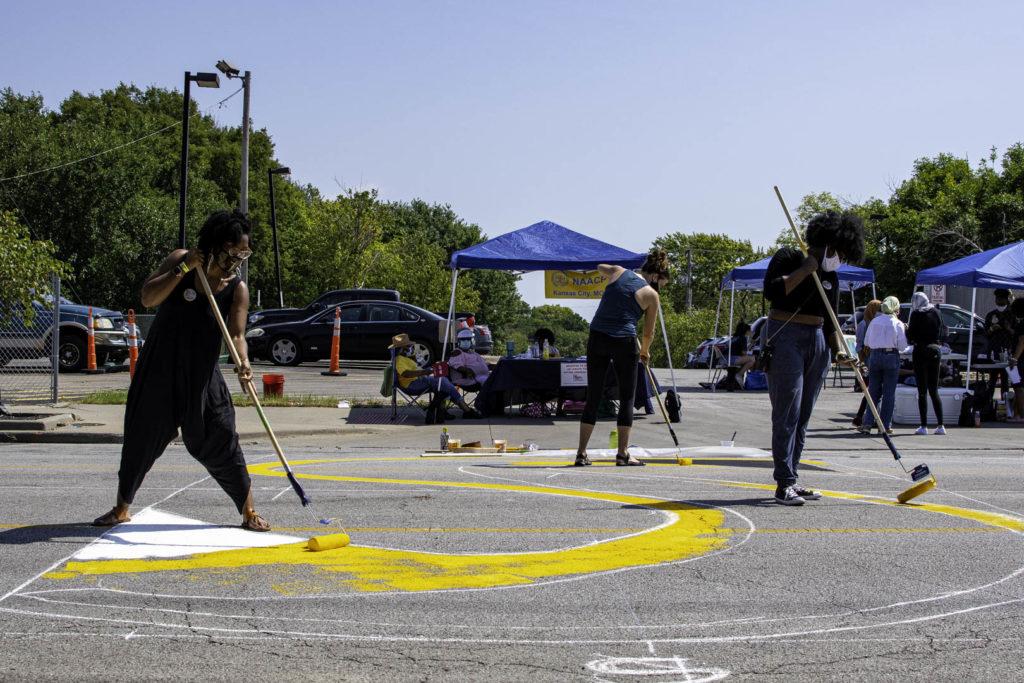 Collaboration and coordination between volunteers taking part in the painting of the street murals were key to successfully finishing the paintings over a single weekend. In this photo, three volunteers work on different parts the letter 'S' at 31st Street and Troost Avenue.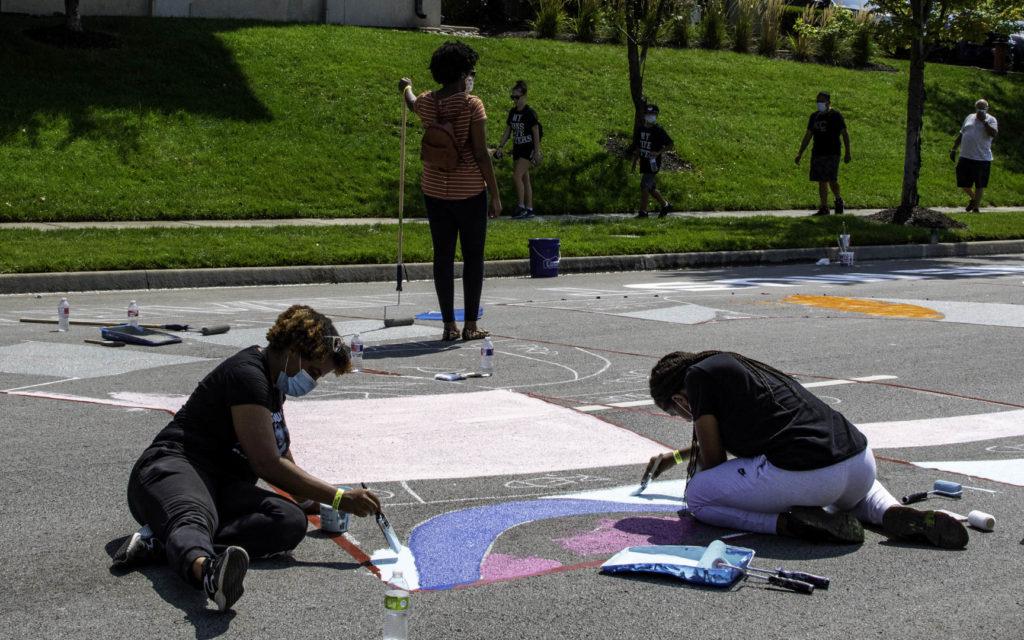 Volunteers used both paint rollers for large sections, as well as paintbrushes for more detailed work. At Northwest Briarcliff Parkway and North Mulberry Drive, the only mural location north of the Missouri River, two volunteers fill in details with paintbrushes after a third volunteer had rolled in a large section.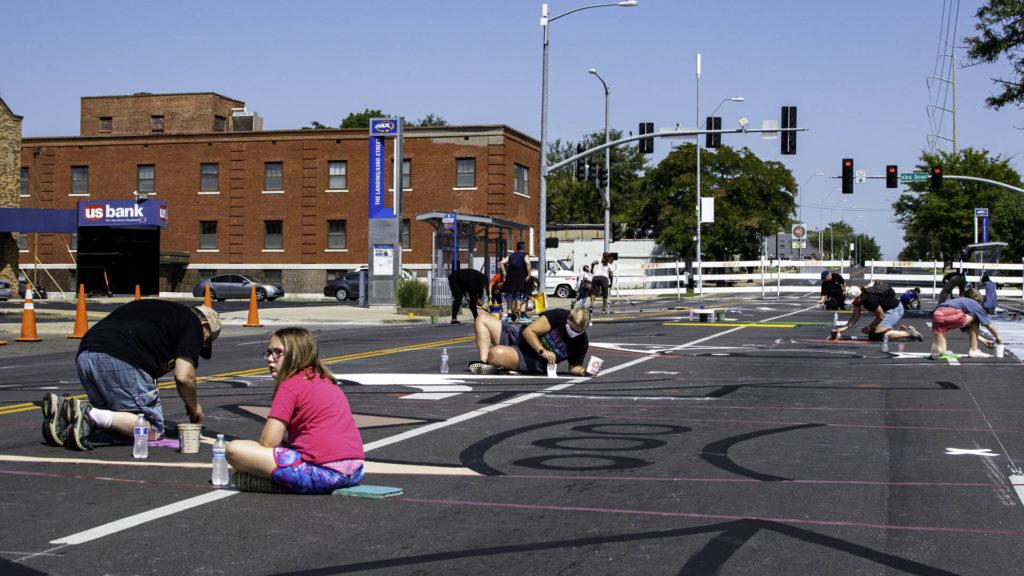 Though it may not look it by the way volunteers were willing to sit, kneel, and lay on the blacktop of the roads, the temperature and the blaring afternoon sun were extremely hot, and the roads even hotter. But for volunteers like these at 63rd Street and Troost Avenue and volunteers at all the mural paintings around the city, nothing short of a storm was going to stop them from participating in this historic event.