Geosciences Research
Students raise awareness about the ethical consquences of wearing animal fur as fashion
Students discuss conservation measures
As part of their final, students in Dr. Julie Urbanik's Environmental Science class completed projects about critical environmental problems in need of public awareness.
The projects covered various aspects of the problems, ranging from the impact on wildlife to litigation.
Students Jesse Nikkel, Courtney Masterson, Allison Richardson and Noelle Dancer's project discussed tall grass conservation and the importance of reintroducing species into prairie ecosystems.
Students Taylor Barton, Joe Takens and Aaron Phillips' project discussed the rehabilitation of birds into the wild, and included information on birds from the Lakeside Nature Center at Swope Park. The project also discussed the ethical issue of whether birds who might not survive should be reintroduced to the wild.
Students Peter Boros, Allen Hamilton, Alex Smith and Tommy Williams researched the issue of damage to tuna species caused, in part, by lenient regulation of commercial fishing. Depleting tuna populations could harm reproductive success.
Students Jess Fabro, Kara Rottinghaus, Erica Seals and Danielle Schreck discussed plastics and trash affecting marine life. Starving marine animals can die from eating plastics. Proper disposal of plastics, they concluded, is key.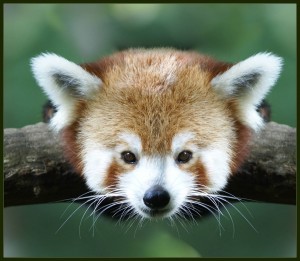 Students Kathryn Christianson and Alyssa Housh suggested a collaboration between hunters and People for the Ethical Treatment of Animals (PETA) to promote animal welfare.
Students Sam Cravens, Mary Ann Denzer, Adam Diskin and Ryan Murphy's project consisted of a video titled "Show me what you know Kansas City," in which they interviewed UMKC students to test their knowledge of Missouri wildlife.
The video can be found on Cravens' YouTube channel, www.youtube.com/user/cravenssam.
Students Angela Deangelo, Jayson Demar, Seth Norcross and Zach Salva spoke about the local deer problem. They also created a YouTube video, www.youtube.com/dividetimpera.
Students Rachel Benigar, Ben Dibben, Ryan Riordan and Rodney Minniear researched people's knowledge of endangered species. Their results show the public actually knew very little about endangered species.
Students Katherine Aaron, Christopher Lett and Tom Wassberg talked about the importance of fire ecology, which they believe is overlooked. To increase awareness, they created a blog, www.nafe-ecology.blogspot.com.
Students Scott Berry and Sebastian Ramos researched feral hogs in Missouri.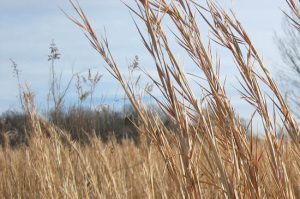 Feral hogs, domestic hogs who have escaped their enclosure and returned to the wild, are classified as an invasive species by the Missouri Department of Conservation, and have become a threat to fauna.
The department urges hunters who see feral hogs to shoot them immediately. Berry and Ramos created a blog, www.missouriferalhogs.weebly.com, as part of their project.
Students Melissa Armstrong, Kaela Jacobs and Tegan Vaughn's project discussed furs worn for fashion. Their project poses the question of whether wearing animal furs is ethical.
They created a YouTube video to raise (more) awareness of the use of animals in clothing.
If you would like more information on these projects, contact Urbanik at [email protected]