Player of the Week: Shanna Colbern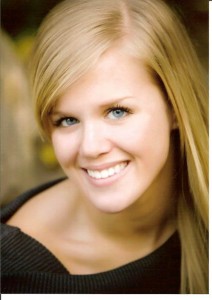 Junior UMKC Dance Team Captain Shanna Colbern is a natural pick for player of the week. Colbern is a dance major in the Conservatory who teaches dance.
"I currently work at Steppin' Out, which is a dance studio in Lee's Summit, Mo.," Colbern said. "I am a dance teacher and work four nights a week. I teach ballet, jazz, contemporary and lyrical. I also have a second job at California Pizza Kitchen as a hostess on the Plaza."
Colbern will graduate in 2012 with a Bachelors of Fine Arts in dance. When she graduates, she has big dreams of moving to New York City or Chicago.
"Ideally, I want to dance in a company," Colbern said. "I really don't care where I live, just as long as I'm dancing professionally."
Colbern started dancing when she was 3 years old and instantly loved it.
"It has been a love/hate relationship though," Colbern said. "It's not always easy trying to pursue something you're passionate about. I took up soccer when I was little, as well as volleyball. But when it came time to choose between them all, dance would always win."
Colbern is humble when describing her dance accomplishments. The only thing she had to boast was her love of dance and reward of sharing it with others.
"I definitely would say that I love bringing dance to other people," Colbern said. "Whether it's bringing dance to the little kids I teach or performing to an audience, it's all rewarding. I feel rewarded simply by making others feel some type of emotion through the art."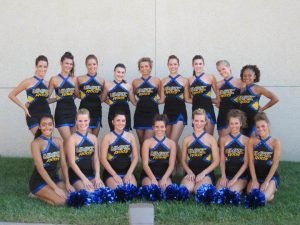 Michele Morgan, fourth-year UMKC dance coach, was eager to nominate Colbern as player of the week.
Morgan has 10 years of collegiate dance coach experience and is proud to be coaching one of the best dancers on one of the best collegiate teams in the country.
"[Colbern] is a second-year captain and exemplifies leadership and talent," Morgan said. "She is my strongest dancer and technician on the team."
Morgan is proud to list some of Colbern's most notable accomplishments.
"She is a three-time college All American and has won the Top Gun Turns award at camp three years in a row," Morgan said. "This award is given to only one dancer out of all the teams competing at camp. She was a captain last year and led her team to a fourth place finish at College Nationals."
The team won a full paid bid to Nationals, NDA College Dance Nationals and Best All-Around Collegiate Dance Team for 2011, which will take place in April.
The dance team performs at soccer games and men's and women's basketball games.
For more information on the UMKC dance team and spring tryouts, visit www.umkckangaroos.com.