UMKC loses one of its own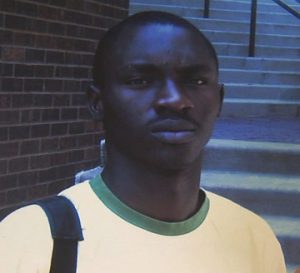 Wasui Oladimeji Olidapo was a junior whose friends remember him as a kind-hearted, soft-spoken, friendly and hard working young man.
NBC Action News reports Olidapo was found dead July 13, 2010. Police found him at 6:12 a.m. at the McDonald's on the 6400 block of Troost, in his car, after receiving reports of an isolated car in the parking lot.
Police are investigating his death as a homicide, but have not released other details.
McDonald's employees arriving to work found his body. Police determined he was killed in the parking lot and the death occurred between midnight and 3:30 a.m.
Also, they hope that by watching surveillance videos they will find more clues.
Olidapo touched many people's lives with his generosity. He offered encouragement, hope, and faith to his peers.
"No matter how much he didn't have, he was always willing to give. He was selfless," said James Omorodio, a friend of Olidapo.
Friends remember how strongly he kept his faith.
"He was very religious, always praying," Julia Baipath said.
Omorodion said Olidapo was always respectful and polite to others. Olidapo moved here from Nigeria five years ago and was majoring in Economics.
While a student, he was involved in the African Cultural Organization (ACO)at UMKC, loved sports, and worked as a correction officer for Jackson County.
His aspirations were different from most.
"He wanted to improve the economic system in his country [Nigeria]," Lola Oduyeru said, she was a friend of Olidapo from ACO.
He also wanted to save enough money to go back to Nigeria and marry his fiancé this December.
"… He worked really hard and was humble," Omorodion said.
His friend, Aaron Fadipe, recalled to KCTV5 reporter Heather Staggers his fondest memories playing soccer with Olidapo.
Police request that anyone with details that could help the investigation call (816) 474-TIPS.