Kansas City Roos athletes of the week
Filippo Errico – senior, men's soccer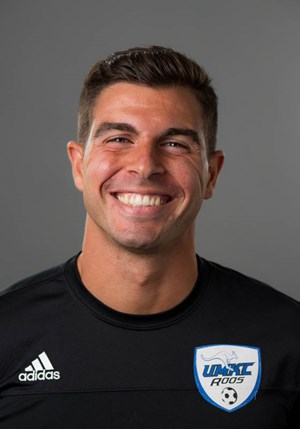 Men's goalkeeper Filippo Errico had an outstanding week. Playing last Saturday against Utah Valley, ranked #1 in the Western Athletic Conference, Errico allowed only one goal on four shots. Errico's three saves helped pave the way for the men's soccer team to defeat Utah Valley, 2-1. The performance came right after Errico saved 10 goals on 11 shots against the University of Texas Rio Grande Valley earlier in the week. These 10 saves were a season-high for Errico. The Roos have won three straight, with two-out-of-three coming against nationally-ranked teams. Errico has been a starter all four years at UMKC and has played every minute of every game this season. The men's soccer team will look to continue their impressive win streak on the road against UNLV on Friday. 

Alicia Harrington – senior, volleyball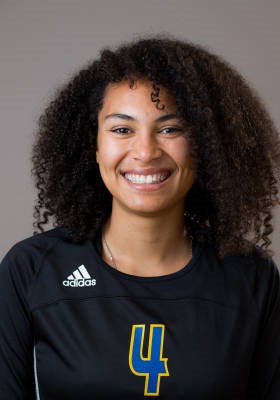 Volleyball outside hitter Alicia Harrington had a big week as the volleyball team went 1-1. Playing against the University of Texas Rio Grande Valley (UTRGV) on Saturday and New Mexico State on Thursday, Harrington had a combined eight sets played, 29 kills and 76 total attempts. Harrington also had a season-high five total blocks against UTRGV. October has been a huge month for Harrington, who's reached her season highs in kills, points, aces, digs and blocks. Against New Mexico State, Harrington notched her fourth-consecutive double-double with 16 kills and 11 digs. She also was perfect on her reception percentage on all 39 attempts. Although Kansas City lost this game, the team played well, especially considering it was down a starter due to injury. The Roos will look to improve upon their winning season in two road contests this week.