Student of the Week: Nita Seward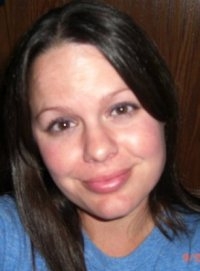 Nita Seward is an identical twin to Teri Seward. Both Sewards are UMKC students.
Nita, the older twin, is a communications studies major with an emphasis in Public Relations and Event Planning.
The sisters will graduate in May.
Nita is ecstatic she and her twin will be graduating from the university together.
A typical question Sewards get on a regular basis is whether they can read each other's minds.
"The rumor of twins being telepathic is inaccurate to an extent," Nita said. "My sis and I can't read each other's minds, but we do feel the same emotions."
What attracted the Sewards to UMKC was the student diversity and unique and interesting variety Nita's communication studies classes offered.
Nita said she is a big fan of her media ethics class because her professor, Peter Morello, is humerous. She said she considers herself to be a very people-oriented person and likes that her communication studies major gives her the opportunity to work with people.
Nita has big plans for the future once she obtains her Bachelor's degree in communication studies. She hopes to become a professional event planner and hopes to work in the field of public relations.
Her hobbies are quite simple, but represent her well. Some of the things she enjoys during her pastime are hanging out with family and friends, cooking and cleaning. She calls herself a "cleaning freak."
In fact, the sisters are co-founders of their own professional cleaning business which they have owned for nearly six years.
Nita said she has one big goal in life: send her children to college.
A weird habit of hers is she likes to talk to her house plants.
Her two mottos in life are to be honest and to do unto others as you would yourself.
"I wouldn't imagine being an identical twin to be any other way," Nita said. "My twin sister is my best friend."