Some things change…some just don't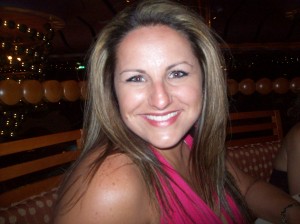 Summer is gone. Gone, I tell you! Get over it. Ok, maybe I should take my own advice.
The end of summer means change. I love change and embrace it with all the drama that may go with it.
But why is it the things that should change, never do? And the things that you don't want to change always do?
UMKC is staring down a huge abyss of change at the moment.
Most talked about is probably the new University Center. I've only been over to see the bookstore so far but I was impressed and excited about the changes. Chris Wolff and the bookstore team did an amazing job getting everything moved and operational, all in fewer than 24 hours and in plenty of time before classes started.
Another talk of the town is the cutback in financial aid. Not only was work-study cut for many, but state and federal grants were slashed, too–so much so that many students contemplated not returning to school, myself at the top of that list. Did our fearless leader, Obama, that is, not just sign in billions more for education?
Didn't he urge all of us single parent, professional types back into college? Grrrr.
Another one up there among the gripes is parking. If you didn't already know, parking on the streets around campus is now limited to residents of the area only. Don't park there, you will get a ticket! And my bank account, less $32.50, is a victim of that!
So you are now either forced to purchase a parking pass or feed a hungry meter. Not to mention our parking lot here at U-News has been bulldozed out to put in grass. Grass, I say! Grass is more important than our parking spots??? We have a whole building full of staff and we now have four parking spots. Ludicrous.
Personally, things are always looking up (besides financial aid of course).
I'm the new Culture Editor at U-News! And I'm eager to meet all of the new freshmen and returning students hungry for a good story and willing to attend local concerts, shows and events. We have a ton of them coming up and need lots of dependable people that would like to earn money and have a great time doing it.
Ok, that's enough for my U-News pitch. (But email me if you're interested, ok, now I'm done)
And for the "…some things don't" part of this is, although my left hand is still painfully bare, the prospects are looking up. I still "gaze adoringly at the 'Tiffany' blue awning of the store with the same name" (circa spring semester '10) across from my Starbucks on The Plaza dreaming of things yet to come.
However, in my dream, there are no bars on the windows this time.
Change, change, change, oh yes, back to that…
Gone are the days of lazing around on South Beach in perfect 80 degree weather watching the ships go by as my gorgeous tan ripens to a glistening bronze.
No more humid-filled days at Oceans of Fun sipping piña coladas at the adult pool with my bff while the rugrats run themselves into exhaustion.
And back to the grind of doing what I love, in my last year of undergrad and watching the new, young hopefuls come and sprout their wings in this big world called life.
Change? Love it. Bring it on!