Head Coach Frugoli resigns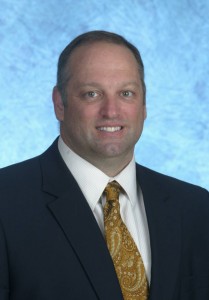 Women's volleyball Head Coach Geno Frugoli resigned on Thursday, Sept. 16.
The department of athletics released that the resignation was for personal reasons but would not expound. The resignation came before the women went into their second home game of the season on Thursday night against Oral Roberts.
Associate Head Coach Joan Rickert took over the position as interim head coach immediately following the announcement and led the women in Thursday night's game.
Frugoli has been coaching volleyball for 20 years and has spent the last four seasons coaching for UMKC.
The resignation comes as a surprise, as Frugoli expressed his plans for the women this season. He had described in an interview with U-News last week that he was trying to give the girls tough competition early to help them later on.
"I really wanted to challenge the girls with tough teams in the beginning of the season," Frugoli said.
But perhaps he was merely preparing the women with what time he would be spending coaching them this season before stepping down.
All in all, Frugoli leaves having expressed hope for the women.
"This team is very hungry, and the program has been down for a while, but everyone can be proud of it now. We are coming back, and we are going to break records," Frugoli said in an interview with U-News at the beginning of the season.
Frugoli leaves the women prepared for the season after giving them some challenging games. He leaves the women in good hands as Rickert has been on staff an assistant coach for the Roos as long as Frugoli had been here.