The accidental billionaire's future wife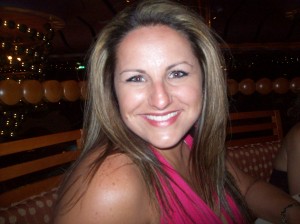 Remember last semester, when I wrote about finding love, my dream of breaking into the Tiffany & Co. on the plaza for my dream ring and pole dancing (eh, exercising) my way into my future husband's arms?
And just an issue ago I decided to focus on school only, since it's my last year, no more pain, life is short, love hard, love now, blah blah blah?
Well, scratch that. I lied.
Yes, I'm still going to graduate this year and move on to bigger and better things, but I've fallen in love at the same time. No one saw it coming, least of all myself, and I will no longer allow 2,000 miles to interrupt true love any longer.
I saw a movie Tuesday night that changed my life and forced me to look at life in a different light.
It was a movie about my future husband, his brilliant mind, charming wit and all-balls-out ambition.
Since I am now required to write an objective review about this film, I'll decline to mention the title. We'll just say it's not released yet.
But Mark Zuckerberg, I'm still single and now dreaming of the day I'll be Nikki Zuckerberg.
Palo Alto is a mere 1,826 miles from Kansas City. Seattle is only 1,883 miles. Whichever place he calls home is my post-graduation destination.
Our wedding destination, Greece, is just an 'Atlantic' away.
My birthday is Oct. 5. I'm not a material girl. All I want is for him to show up with my favorite flower on the doorsteps of this haunted University News building, to my little office that I have to share with two fellow editors, and whisk me away to dinner at Fogo de Chao on the Plaza (right next to The North Face store, by the way). We'll let fate take it from there.
I understand this now compromises my impeccable resume recently submitted to Facebook, via none other than Facebook, for a position I am 100 percent qualified for. But sacrifices must be made in the name of love.
Since my birthday is on a Tuesday and corporate life is a little hectic during the week, I'll allow you to take me out the Friday after, Oct. 8 (But flowers sent to the office on the 5th can't hurt anyone).
I'll be at the office all day, polishing my writing, editing articles and anxiously awaiting your arrival.
You'll have to get yourself "wired in" to nail down my specifics. But seeing how you're currently king of the world and I'm on Facebook, along with the rest of the planet, it shouldn't be too difficult.
By the way, David Fincher and Aaron Sorkin, how could you leave us hanging at the end and not let us know if she accepted his friend request? My quest to marry this genius could be thwarted without the knowledge of his relationship status!
Mark, it's true I won't be graduating with a Harvard degree, but that doesn't mean I don't have to study. I don't belong to the Phoenix or any other club at UMKC, but I'm known to have some killer writing skills and can get us into any show in the KC area.
And I may only have 211 friends on Facebook, and I'm not currently a billionaire, but you don't have to be rich to know how to love.
Among my many talents, I'm brilliant, drop dead gorgeous and pledge my devotion and faithfulness to our relationship and future 'accidental' family.
You'll never know what you're missing if you don't give us a chance.
Moral of this story?
Go see the movie Oct. 1. But don't fall in love 'cause he's mine.
Dream big and don't settle. You never know where life will lead you.
Keep goals near and dear. Mark may not show up on my doorstep and drive me straight to Tiffany's (only 1.2 miles from campus), but I won't lose sight of my goal and will try again around Christmas when he's had time to find me the perfect ring.