Nature's Own opens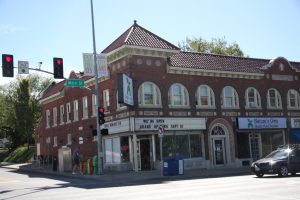 A new, organic grocery store, Nature's Own Health Food Market, has opened at 43rd and Main street, in the previous Wild Oats location.
Local organic enthusiasts were dismayed when Whole Foods closed the Wild Oats store in early July 2010 as part of an anti-trust settlement with the Federal Trade Commission.
The name "Nature's Own" is reminiscent of the space's previous name in the 1980s when owned by Zoe LaGrece, Clearly Nature's Own.
"We wanted to bring it back to its original glory when it was called Clearly Nature's Own," new owner Paul Emig said. "It was a store that people were very fond of and we wanted to continue that tradition of the locally owned health food store to support the community."
Being an entirely locally owned business will afford conscientious shoppers a wider selection than they had under corporate management.
"We will be able to carry different products that maybe Whole Foods wasn't willing to or didn't stock. We want to support as many local companies as we can." said Emig. "We just stocked a new local product called Localbucha. It is a Kombucha Company that's made here in Kansas City. We are going to have a lot of other companies but that's just one example."
They also have local products such as Indigo Wild's Zum soap and some local produce.
"It's been tough to get a lot of local produce lately because of the heat, but we plan on a lot of local produce and supporting the local farmers," Emig said.
The store is just a short bike ride from campus on Main Street. Local residents are excited about the opening.
"It's good for my mother-in-law because she lives close by and she can't drive anymore, so it is nice for her to be able to walk down and get groceries from the local grocery store and to get good quality produce locally," patron Kevin Cooper said.
Opening a new business can have its difficulties, especially during a recession. Emig and his staff worked hard to get the store open and serve the community as quickly as possible.
"The most difficult thing was getting the store open in a time frame that people would still remember about us," Emig said. "We tried to turn the store over as fast as we could but there things with the building and different things that held us up a bit. We are happy to be open now and we are looking forward to being part of the community."
When you enter the store now, it will be similar to the previous layout, however it has been slightly reorganized to create more space. There are also a few wall paintings.
"We wanted it to be more open and have a more local flair to it," Emig said.
The store is open Monday through Saturday 8 a.m. to 8 p.m. and Sunday 8 a.m. to 7 p.m.
For more information visit www.naturesownmarket.com.