'True Blood'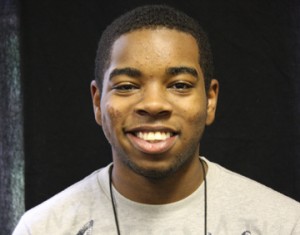 I love "True Blood," and according to statistics, 5.1 million other people do too.
For the few, if any, who don't know what "True Blood" is, you will soon discover the addicting plot that is revealed to its audience.
On Sept. 7, 2008, "True Blood" premiered to audiences worldwide. "True Blood" is an HBO American television series that has hit audiences with a cast and plot they will never forget. Created and produced by Alan Ball, "True Blood" is no amateur series.
Ball is top-notch; he created and produced a number of other television hit series including "Six Feet Under" and "Oh, Grow Up." However, "True Blood" is not an original idea of Ball's; it is based on a series of novels written by Charlaine Harris called "The Southern Vampire Mysteries".
I have read the novels as well and find them all fascinating. The novels are very similar to the series, but Ball has edited them to give followers of the novels a surprise too.
The story is set in Bon Temps, a fictional city in Louisiana. I don't think the location could be more perfect because Louisiana is known for black magic, voodoo and all things dark and otherworldly. Watchers follow Sookie Stackhouse- this is where I think it gets interesting. Sookie is a telepathic waitress who works at a bar called Merlotte's. She can read the minds of incoming patrons until a vampire, Bill Compton, comes into the bar and she is unable to read his thoughts. Sookie becomes infatuated with Bill for this reason and starts to wonder about who he is and why he is in Bon Temps. It is full of twists and turns most would never see coming- that is why I am so addicted to the show! The story follows Sookie, Bill and many other unique characters that I find make a dynamic cast.
The show takes its audience to a world where vampires and humans coexist, for the most part. Vampires have created an alternative to having to drink human's blood. It's called True Blood, a synthetic supplement to human blood. Eventually, True Blood begins to become a lackluster substitute and vampires begin to crave human blood again.
This is when the plot begins to unravel and the action initiates. I find the series to be the reason why I watch television the majority of the time. It is the only reason I have a subscription to HBO, a remote and a television in my room. I think the show will continue to gain prestige and acclamations as it continues to develop as a great television series. Ready or not, the age of vampires, werewolves and the unknown is here. I encourage you to grab your favorite red beverage, dim the lights and tune into HBO for an episode of "True Blood."