How to throw a party
Attorney and student rights advocate C.L. Lindsay discussed alcohol consumption and college students' legal rights in his Oct. 15 presentation, "Alcohol, Parties & the Law," for more than 200 attendees in Pierson Auditorium. Lindsay declined to speak from the stage and, instead, stood on the floor with the students in attendance.
Lindsay started his legal career as a sports and entertainment lawyer in New York City, but left his practice in 1998 to establish the Coalition for Student & Academic Rights (CO-STAR), a national non-profit organization that offers free legal counseling and mediation for college students and professors who need assistance with legal problems.
"Who here drank before they were 21?" Lindsay asked in the beginning of his presentation.
[one_third last="no"]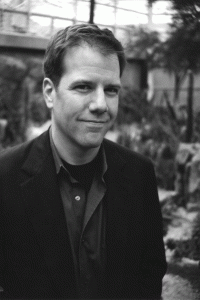 [/one_third]
Most audience members raised their hands.
"Who here has read any state's underage drinking law?" Lindsay asked next.
Only a few audience members raised their hands.
Lindsay emphasized how important it is for college students to know local laws about alcohol, along with knowing their rights and how to avoid alcohol-related legal issues.
First, Lindsay recommended that students always have two sober hosts to deal with any potential problems, and to arrange designated drivers.
Next, avoid getting a noise complaint.
"Make friends with your neighbors," Lindsay said. "If you're having a party, tell them. Have them call you and not police."
Students who host parties should read the city's noise code, and can avoid complaints by going outside for a moment to see if noise from the party can be heard outside or from the street. Lindsay recommended that students stay inside to avoid citations for partying on public property or in plain view. Anything past the front porch is usually a no-go, he said.
"If you get in front of a judge and you're a college kid, you've generally already lost," Lindsay said.
For students who host parties, Lindsay recommended sending invitations that state the party is private. The party is considered public unless otherwise formally stated, and if a party is assumed public, the host becomes liable for all guests, and the police can legally enter the residence without a warrant.
"If the police show up, don't be a jerk," Lindsay said.
If police knock on the door, students only have to say "I do not agree to a search" to potentially prevent their entrance. Police may still enter the residence, but Lindsay said it is important for students to know they have a right to say no. However, students should never block police from entering the residence.
"When you hold a party with alcohol, you are also creating a situation where the likelihood of a sexual assault will go way up," Lindsay said.
According to the National Institute on Alcohol Abuse and Alcoholism, 55 percent of victims and 74 percent of offenders consumed alcohol before reported attacks.
A student should always try to intervene if they witness sexual assault and should distract the offender so the victim can escape, or should delegate the situation to someone who may know the offender.
Lindsay said alcohol poisoning is another concern when drinking, and recommended students know its symptoms to prevent and/or address it if it occurs. Warning signs of alcohol poisoning typically include mental confusion, coma, vomiting, seizures, irregular breathing and paleness. If someone has been drinking and passes out, call 911. Do not leave the person alone if they are in this condition while drinking, and do not induce vomiting. Turn the victim onto his side and bend his legs at the knees. Lying in this position allows the victim to breathe easier. If the victim is vomiting, lying in this position decreases the chance of asphyxiating on vomit.
If something goes wrong while drinking and students must choose between safety and legal consequences, Lindsay said to always choose safety.
"I've heard several people say, 'I would take all the penalties in the world to bring my buddy back,'" he said.
Lindsay's book, "The College Student's Guide to the Law," is available on Amazon. For more information about Lindsay or CO-STAR, visit co-star.org.