It takes two weeks to form a habit but two years to form a family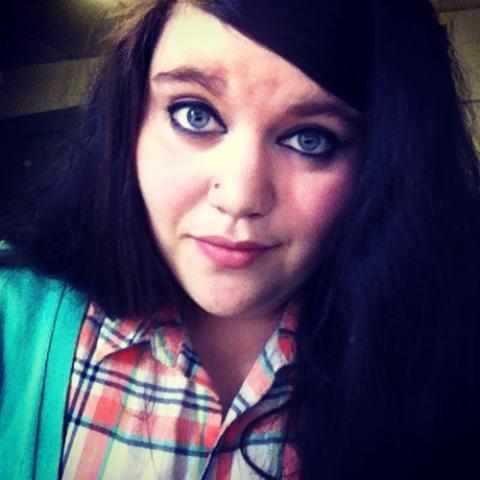 It seems that every time I find myself fully acclimated to my surroundings, I'm forced to pick myself up and move on to another chapter of this run-on sentence called life. I envy those who have been able to call UMKC home for four years, whereas this first-generation, transfer student from Saint Louis has only been a Roo for two years.  Somehow it's already time to figure out how my mortar board is going to stay on my head during graduation.
Like many of the big thinkers and doers on this campus, I'd like to believe I'm irreplaceable in the most modest sense of the word, of course. The reality is that someone new will surely come along to take our place, and hopefully this incredible batch of UMKC leaders graduating this semester has instilled in others the ability to carry on our work when we leave.
One of the most profound keynotes I've ever attended was Rev. Dr. Jamie Washington who spoke at Camp Pride, an LGBTQIA leadership summer camp.  He spoke about the need for leaders on college campuses to always consider how they're living, how they're leading and how they're leaving. I had heard this lecture once before, but the message did not resonate until the second time around.
In terms of how leaders live, we pour every ounce of energy into maintaining our organizations, motivating our peers and creating positive change. We typically do this at the expense of our sleep schedule, our growling stomachs and sometimes even our grades. Eventually our self-sacrifices catch up to us, and we remember to take a little time for ourselves.
As commencement day slowly creeps closer, the importance of how I'm leaving has become paramount to my ability to depart from this institution with a sense of pride and satisfaction. It became apparent that I will inevitably leave UMKC with a feeling that my work here isn't truly finished. At the same time, knowing that I have unfinished business means that I not only left my mark but also left a foundation for my successors to strive.
While packing up my metaphorical desk, I've realized that my rucksack is now full of accolades and invaluable experiences. I can scratch performing at the Kauffman Center of the Performing Arts off my bucket list. I've fallen in love—twice. Laverne Cox had a one-on-one conversation with me about the importance of social justice.  I was converted from an Anheuser-Busch fan to a Boulevard consumer. I coordinated the largest LGBTQA regional college conference in the country.
For 30 consecutive weeks, I led a team of dedicated student-journalists in creating a tangible representation of our progress throughout the year. In no other organization I have joined were we ever tasked with presenting our work to the diligent eye of the student body.  And though there were plenty of times where I wasn't sure I could juggle everything I had taken on, it was the people at this university that assured me I was capable.  The most intimidating realization I have made about graduation is that the friends and mentors I have grown accustomed to seeing every day are not following me to my next phase.  Unfortunately, I cannot pack these individuals into my rucksack and carry them with me to graduate school (trust me, I've already tried.)
Currently, there is a whirlwind of mixed emotions going on in my head about transitioning to the University of Kansas, trading in my blue and gold for
blue and crimson.  There is little doubt in my mind that my response to "Rock Chalk" will instinctively and foolishly be "Roo Up" until I get in the habit of blurting out "Jayhawk" instead.
This realization emphasizes just how important it is for leaders to consider how they're leaving. We are forced to accept that we're leaving people behind. We're leaving memories, traditions and familiarity behind. However, if we did our jobs correctly, we'll also find that we've left an integral piece of ourselves behind as well. And with enough pieces left behind, the future leaders of UMKC shouldn't have a hard time figuring out how to put the puzzle together.