Ask the Cook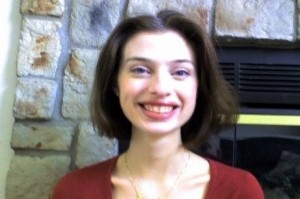 When I first moved to college, I finally had the freedom to eat exactly what I wanted, so I decided to make the most of it and learn how to cook. Although my first attempt started a fire in the oven and I occasionally (er, often) had to order pizza after an ill-fated try, most of the time it was edible, so I gained confidence.
Today, I love exploring cultures through food, finding recipes and blending ideas into something brand new. Cooking is a creative outlet.
If I find something I like, I try to figure out how to make it myself. Most of all, I know that with the right ingredients and techniques, anything is possible.
Are you looking to impress someone with a homemade dinner? Curious about something you found in a restaurant? Ready to start cooking but don't know where to begin? I've been there!
Email me your questions at [email protected]